Harbor Happenings: Basket Brigade campaign kicks off
Hail, November, heralding the holiday season and the plethora of events planned in the coming weeks.
Basket Brigade
This year's Basket Brigade kicked off Nov. 1. Community members can donate food or money, or volunteer to help collect, package and distribute baskets — filled with all the fixings for Thanksgiving dinners — to families in the extended Gig Harbor community.
The Brigade began in 1993, with Thanksgiving meals delivered to eight families. Since 2013, it's been part of the Greater Gig Harbor Foundation's outreach efforts, and has grown to about 1,300 baskets every year. Click here for more information.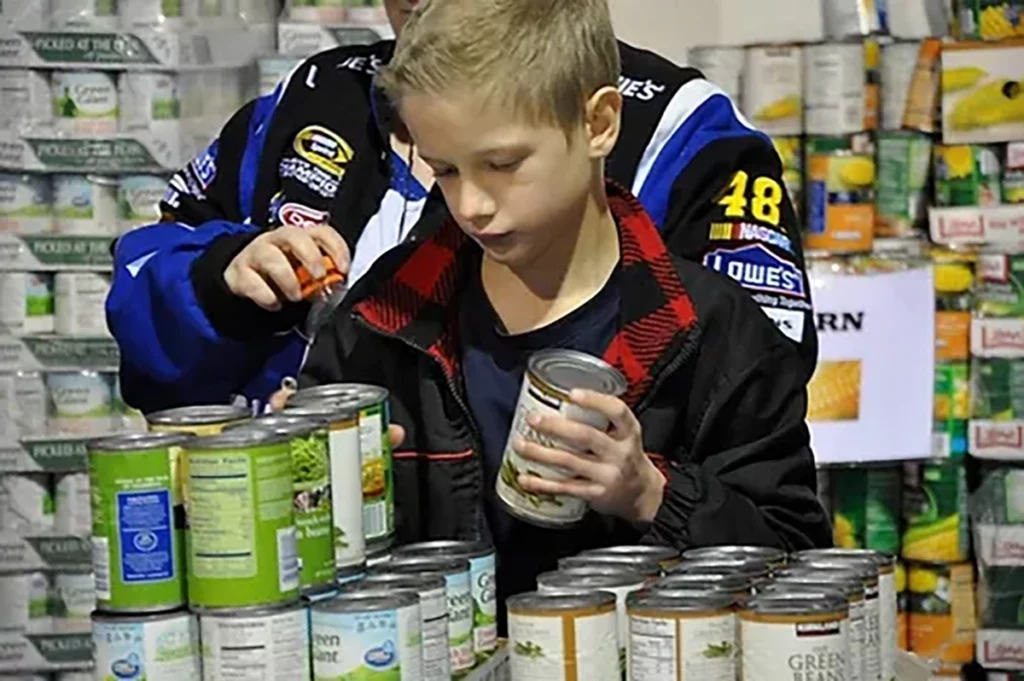 Library activities
Upcoming activities at the Gig Harbor Library, 4424 Point Fosdick Drive, include:
Family story time takes place from 11 to 11:45 a.m. every Tuesday, with art activities, songs, poems, finger plays and, of course, stories. 11-11:45 a.m.
 Teen Tuesdays take place from 4-5 p.m.
On Wednesday, Nov. 2, the library celebrates Dia de los Muertos, a day to remember loved ones who have passed away. Activities include tissue paper crafts, music, stories and sharing traditional foods.
Chess Club returns Nov. 3 and will meet from 5:45 to 6:45 p.m. every Thursday.  Tweens and elementary aged kids can learn strategies and play chess with other kids.
On Monday, Nov. 7, Pierce County Library System Executive Director Gretchen Caserotti will visit the Point Fosdick branch. Stop by and get to know her from 4-5 p.m.
Movies
 The Galaxy Theatre presents "Flashback Cinema" every Sunday and Wednesday. This week's Wednesday Flashback movie is Beetlejuice, playing at 12:15 p.m., 3:10 p.m. and 6 p.m.
On Sunday Nov. 6, and Wednesday Nov. 9, it's "Singing' in the Rain" at 12:15 and 6:30 p.m. Flashback movies are just $5. The theater is located at 4649 Point Fosdick Drive.
Write in the Harbor
After two years of virtual gatherings, the Write in the Harbor conference at Tacoma Community College is back in person Nov. 4 and 5.
It's an opportunity for writers working at all levels, in all genres and styles to find inspiration and practical tips from published authors and poets. 
This year's conference – themed "Dream It, Write it" – begins Friday evening with a reception and keynote address by Jeff Leisawitz, an award-winning author, musician, filmmaker and life coach.
Other presenters include Beth Jusino, Carolyne Wright, Bronwyn Scott, Susan Meyers, Janèe J. Baugher, Scott Driscoll, Wendy Kendall, Connie Connally, Denise Frisino and Mark Teppo.
Saturday sessions focus on fiction and nonfiction, memoir, plot development, screenwriting, the business of writing, setting development, character development, micro-fiction, planning & motivation and poetry. For details click here.
Nature study
This month's Pier into the Night starts at 6 p.m. Nov. 5. While visitors stay warm and dry on Jerisich dock, Harbor WildWatch's divers will use underwater cameras to live stream what's going on beneath the surface.
The divers' video will be projected onto a giant screen in real time, as staff biologists talk about what's being seen. The event is free and takes place rain or shine, so dress for the weather.
Coming up
• Girls Night Out, the award-winning shopping and dining spree sponsored by the Downtown Waterfront Alliance, is back in person on Nov. 10 with dozens of stores and restaurants participating.
Goodie Bags are on sale at many downtown locations. In addition to a few dress-up "accessories" the bags also contain a coupon book listing all the stores and restaurants participating in the event, along with in-store activities, drawings for door prizes, complimentary items and special pricing. There's also a map of the shuttle route and the water taxi details for getting around.
Visit gigharborwaterfront.org for information.
• Also returning after a two-year absence, the Donkey Creek Chum Festival takes place from 10 a.m. to 4 p.m. Nov. 19 and 20 at Harbor History Museum. This free, family-friendly event is sponsored by Harbor WildWatch. More details will be announced soon.