Harbor Happenings: Oscar-nominated shorts on Monday Movie Night
The Gig Harbor Film Festival celebrates the world of short films in this month's Monday Night Movie on Feb. 27.
The organization will screen five Oscar-nominated shorts: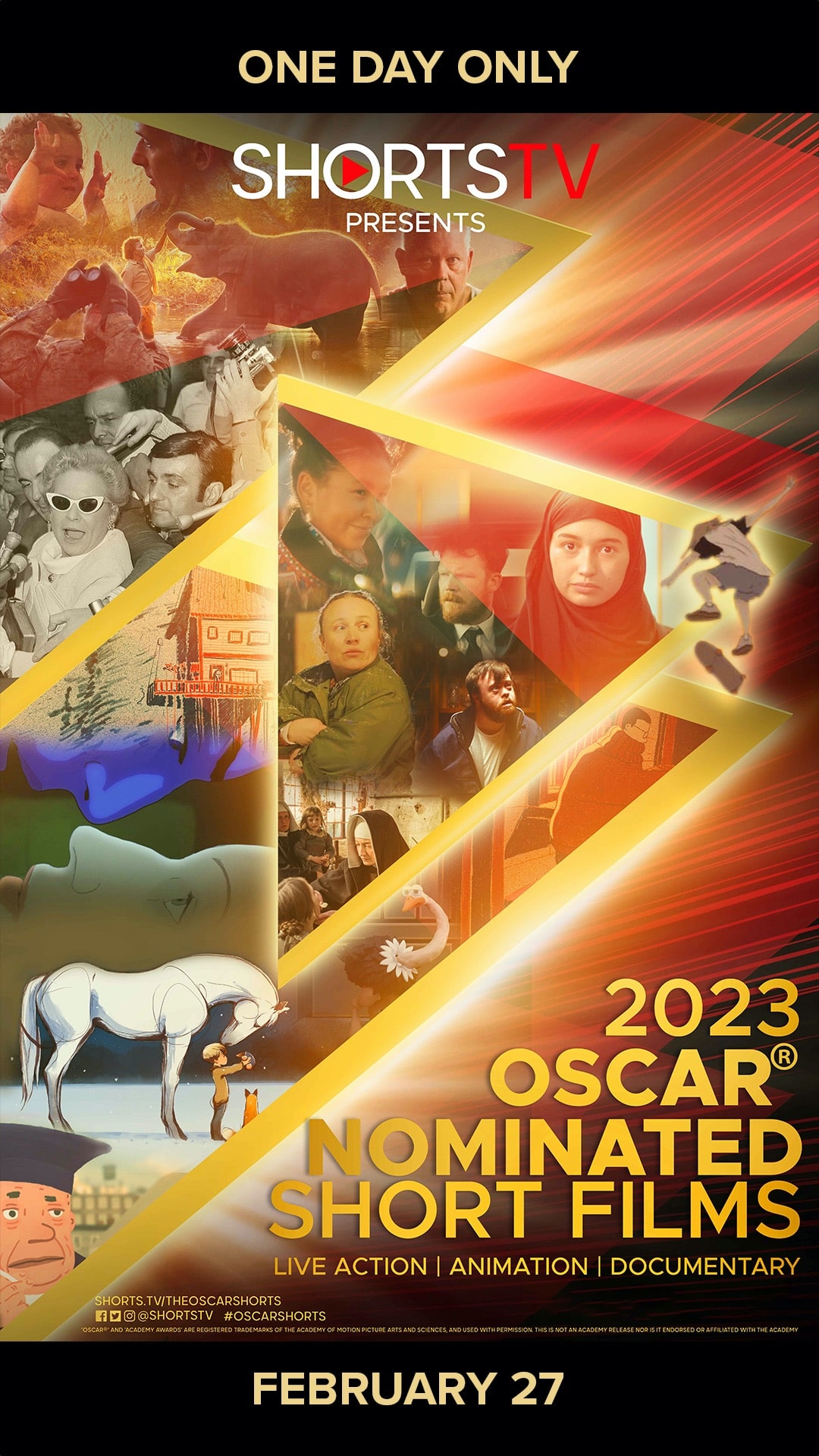 "Haulout," a Russian documentary about a man in a remote Siberian hut who observes the effects of climate change.
"Stranger at the Gate," about an American military veteran who planned a terrorist attack on a small-town mosque before befriending those inside.
"How do you Measure a Year?," about a dad who asked his daughter the same questions, every year from when she was 2 until she was 18.
"The Elephant Whisperers," about a couple in south India who devote their lives to caring for an orphaned elephant.
"The Martha Mitchell Effect," about the wife of former Attorney General John Mitchell who spoke out during the Watergate scandal.
Showtime is at 6:30 p.m. at the Galaxy Theatres. Tickets cost $14.50.
Separately, the Flashback Cinemas shows at the Galaxy this week are the 1974 version of Agatha Christie's "Murder on the Orient Express" at noon Wednesday, Feb. 22; and the Oscar-winning Lerner & Loewe musical "My Fair Lady" at 11:15 a.m. and 6 p.m. Sunday, Feb. 26. Tickets cost $5.
Stories of Racism
The "Stories of Racism" project is on display at Agnus Dei Lutheran Church through Feb. 28.
Sponsored by Gig Harbor for Racial Justice, Indivisible Gig Harbor and South Sound Antiracist Project, "Stories of Racism" comprises a collection of posters that tell about racism experienced by people of color in the Gig Harbor and Key Peninsula communities. The project also includes three articles by Rion Tisino that were published in the Key Peninsula News.
Agnus Dei Church is located at 10511 Peacock Hill Ave.
African-American Read-In
The Gig Harbor library, 4424 Point Fosdick Road, will participate in the seventh annual African-American Read-In starting at 4 p.m. Thursday, Feb. 23. The read-in is part of the observance of Black History Month.
Authors Rob Liu-Trujillo, Tyrah Majors and Lenny Williams will read from their books and participants will be invited to share a favorite poem, book excerpt or speech. Register here.
Art and music 
Joel Gibson performs in the loft at the Olalla Winery at 6:30 p.m. Friday, Feb. 25. Josh Brulotte performs March 3. Reservations are required and shows sell out quickly. Reserve tickets here.
The Harbor Ukelele Group plays at the Gig Harbor Library, 4424 Point Fosdick Road, at 11 a.m. every Saturday. Everyone is welcome to join in – just bring your own instrument.
Millville Pizza is hosting a Build Your Own Pizza event thru Feb. 24. For just $10, a kid can add three toppings to an 8-inch cheese pizza. Reservations are required for each 20-minute slot. Text 253-313-8696 to book your slot. Millville Pizza is located on the waterfront at 3409 Harborview Drive.
Sip and Stroll tickets 
Early bird tickets are on sale through Friday, Feb. 24, for the April Sip and Stroll. The event, staged by the Gig Harbor Downtown Waterfront Alliance, sells out well in advance. Get tickets here.
Creative Endeavor grants
The Arts Commission is accepting applications for this year's Creative Endeavor grants. Grants support local projects and events that provide artistic and cultural experiences. In the past, grants have supported poetry festivals, art-making workshops, music performances by local bands, art projects in local schools and other creative endeavors.
March 1 is the deadline to apply. Arts Commissioners will hold a FAQ session via zoom Feb. 22 at 5:30 p.m. to answer questions about the application process.  Click here for information.
Find more local events, or add your own, at Gig Harbor Now's online calendar.