2022 in review: Our favorite photos
Most of us here at Gig Harbor Now aren't trained photographers. We get help on occasion from actual photographers, but for the most part we get by with reporters wielding cell phones.
But every so often, even a blind squirrel snaps a good picture. And, of course, we're grateful for occasional help from people who know what they're doing.
With that as preface, here are a few of our favorite pictures taken by our staff and contributors in 2022.
Dragon face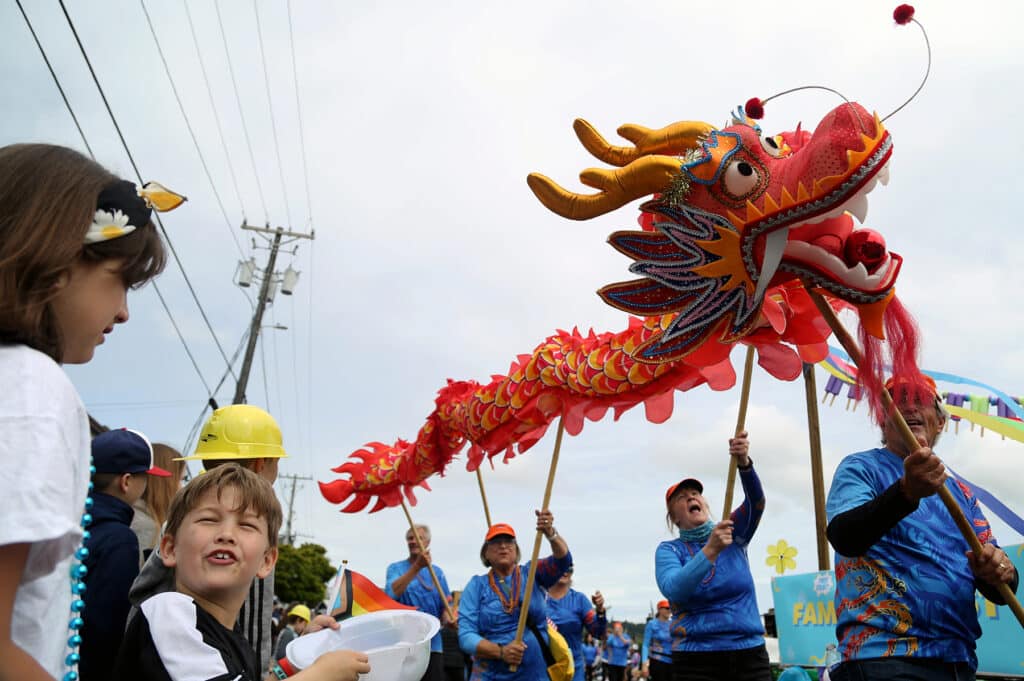 The Gig Harbor Dragons entry in the 2022 Maritime Gig Festival Parade on June 4 got a great reaction from this young viewer. Photo by Angela Dice.
Tiny dancer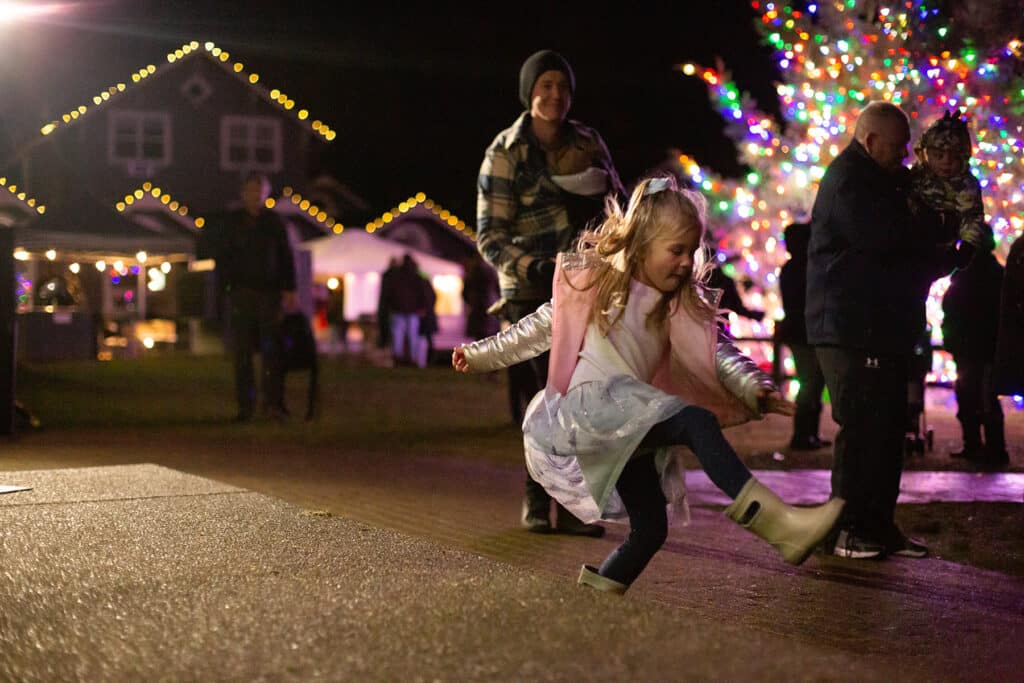 An enthusiastic young dancer during the city of Gig Harbor's 2022 Christmas Tree lighting ceremony on Dec. 3. Photo by Julie Warrick Ammann.
Making a splash

Freelance photographer Larry Steagall captured a splash-down moment during the Gig Harbor Paddlers Cup on April 23.
Is that a goat on your shoulder?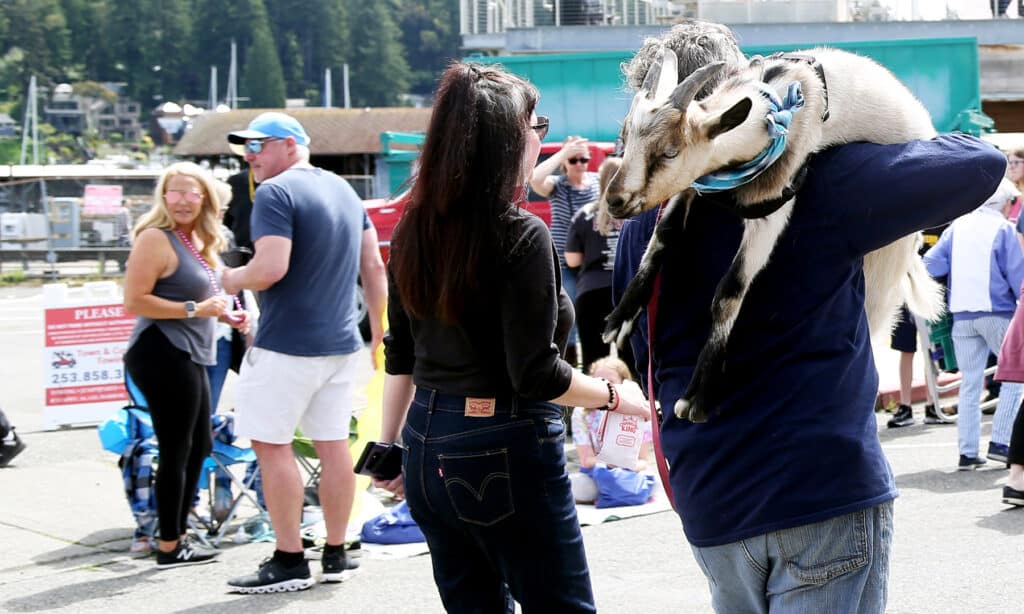 Just a guy carrying his goat following the Maritime Gig Parade in June. Photo by Vince Dice
Canoe view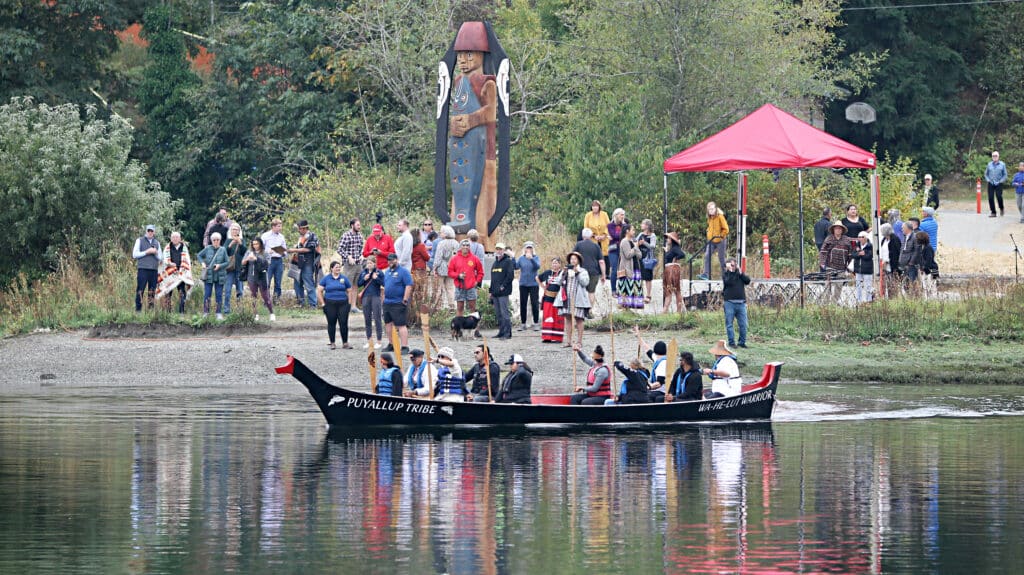 Freelancer photographer Larry Steagall covered the Our Fisherman, Our Guardian statue dedication ceremony for us on Sept. 15. For this photo, he hiked over to Bogue Viewing Platform for a shot of the Puyallup Tribal canoe as it departed the ceremony.
Bearded boy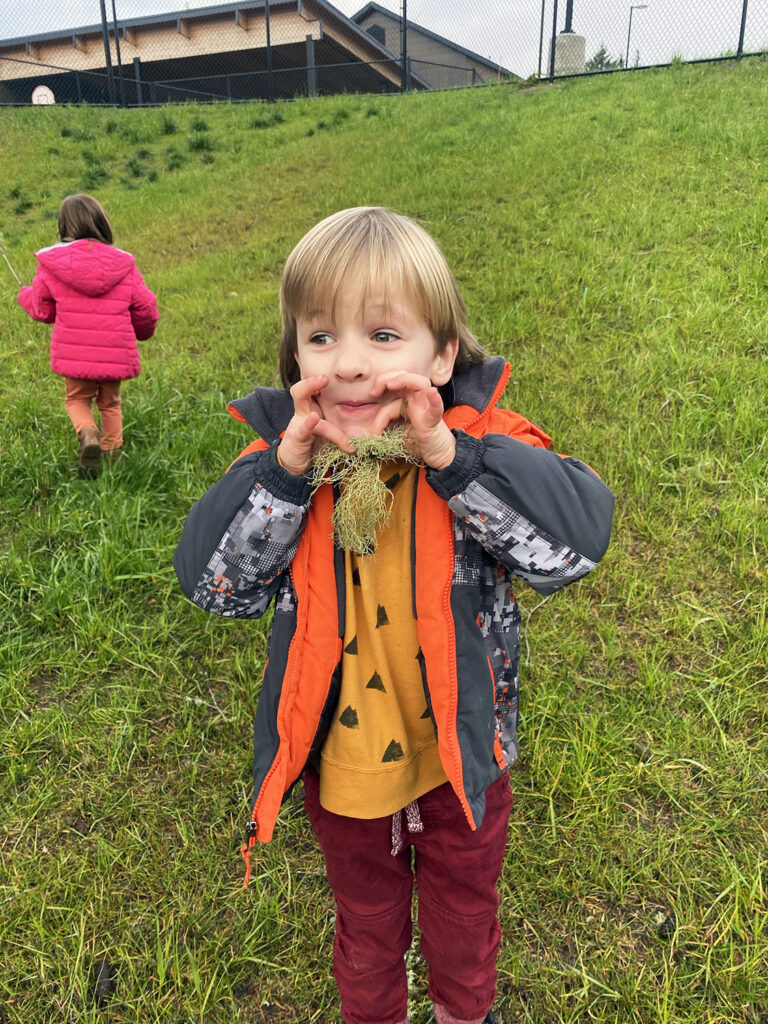 Atticus Golding makes a beard out of lichen at Evergreen Elementary School on Dec. 13. Christina T. Henry captured this image while reporting her story on Peninsula School District's outdoor learning programs.
Sunset celebration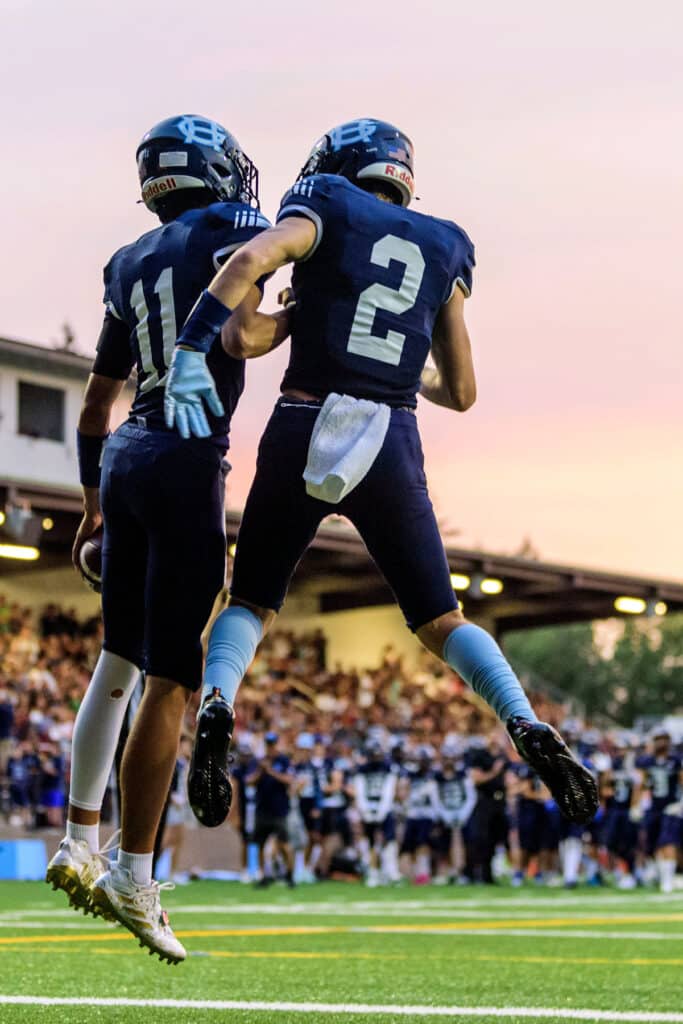 Freelance photographer Bryce Carithers was in perfect position on a perfect night to get this photo of Gig Harbor quarterback Will Landram and receiver Colin Montgomery celebrating after Landram scored a rushing touchdown in a win over Spanaway Lake.
More photos
Click on the photo below to see more of our favorite pictures of 2022.