Poetry readings kick off Saturday at history museum
For many years, the Friends of the Library sponsored a series of poetry readings at the Gig Harbor branch. They took place twice a year — in April during National Poetry Month and again in October or November when a hit of creative inspiration was needed to counteract the darkness outside. Although it was often well-attended, the series was discontinued.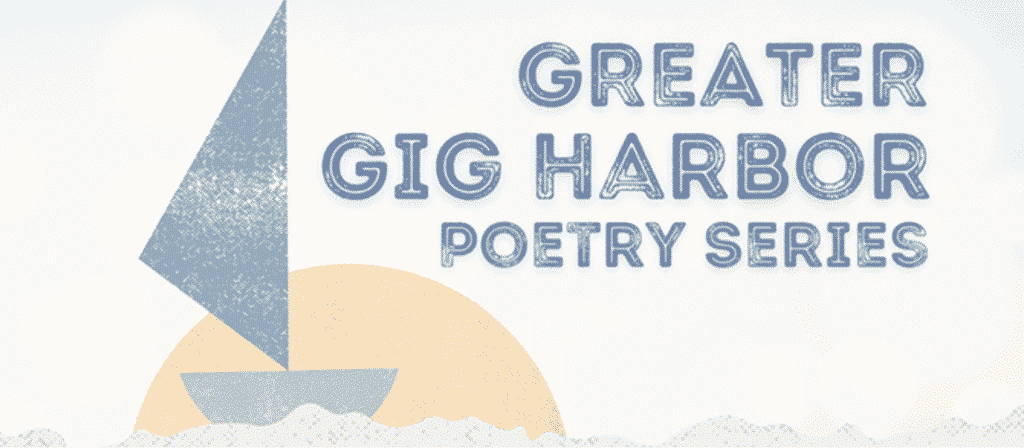 Then last year a quartet of poetry-loving women, all of whom had enjoyed the library readings, decided Gig Harbor still needed poetry and that it was probably up to them to make something happen.
They formed the Gig Harbor Poetry Collective and, with support of a grant from the city's Arts Commission, planned to present readings by three Northwest poets last fall and winter. When COVID brought everything to a screeching halt, they presented the readings virtually via Zoom, albeit in a condensed format.
But when it came time to put together this year's poetry series, health and other issues got in the way, and it seemed like there would be no readings.
Enter local author Larry Fowler, himself a poetry lover (and poet). Fowler connected with several other Puget Sound-area poets who agreed to do readings and, with another Arts Commission grant, put together the 2021 poetry series that begins Saturday afternoon at Harbor History Museum.
In selecting this year's group, Fowler said his main goals were to recognize diverse voices and feature poets from across the Puget Sound region who have received accolades for the quality of their work.
"Frankly, there are so many poets in our region who meet those criteria that choosing was a difficult task," he said.
Chris Jarmick kicks off this year's series on Saturday. Jarmick owns the BookTree bookshop in Kirkland, and although he's known for his written- and spoken-word contributions in several media, poetry is his first love.
"Many regard him as the dean of Puget Sound poetry," Fowler said.
On Oct. 16, Jennifer Preston Chushcoff of Gig Harbor will read from her work. Chushcoff is an award-winning poet and children's author, and is the force behind the Echology poetry project that celebrates the salmon of Donkey Creek.
"When I first encountered Jennifer's work I was struck by her imagery and insights from nature," Fowler said.
Bellingham-based Robert Lashley will read from his work on Oct. 23. He is a nationally acclaimed, Tacoma-born poet, novelist and activist. His 2019 poetry collection "The Homeboy Songs" was named by Entropy Magazine as one of the 25 most essential books to come out of the Seattle area.
Each reading, which begin at 3 p.m., will allow time for a question-and-answer discussion. The poets will have copies of their recent work for sale.
Then, on Nov. 7, from 2 p.m. to 5 p.m., the public is invited to participate in a community-building poetry workshop led by Tacoma publisher and poet Christina Vega. She will be joined by the nine poets featured in the Echology Project.
Asked why poetry is important, Fowler, the series coordinator, replied, "I consider myself principally as a novelist, but I also write poetry to hone my skills at creating poignant imagery. I believe there is no other literary medium that requires greater skill when it comes to painting impactful images in the minds of audiences.
"If you think of your favorite songs, or the greatest speeches (think of the Gettysburg Address and Lincoln's inaugural addresses) or the power of prose to influence culture, you find poetry is what carries messages to our hearts."
Wendy Givan, one of the founders of the Poetry Collective, calls poetry "a balm for the soul. It has the power to change thinking and feeling, forever."
To musician Mary Manning, another Poetry Collective founder, poetry "happens in the space between the hard-edged certainty of our lives. It addresses the mystery that ties us and everything together. It takes our physical, emotional and psychological experiences and weaves them together with words that dance in rhythm and texture. The poet helps other struggling humans stop and, through words, feel the music of living."
All of the poetry readings take place at 3 p.m. at Harbor History Museum. The workshop takes place from 2 p.m. to 5 p.m. at Ocean5. All events are free and open to the public. COVID protocols will be enforced. Reservations are required for the workshop. Visit https://gghps.com to register or get more information.