Wellness Wednesday: Making your health a priority in 2023
Editor's note: Today we debut a monthly Wellness Wednesday column on health issues, written by Scot Fleshman of Gig Harbor Primary Care.
With a new year comes new opportunities to make improvements to your overall well-being. When considering areas of your life you hope to improve, keep in mind that your mental and physical health provides the foundation for a successful career, strong relationship, and positive outlook on life.
This year, we challenge you to not only make changes to your health but prioritize it over everything else.
Rather than planning immeasurable resolutions that appear unachievable, we want to inspire you to make small changes that will result in long-lasting success. Instead of setting general goals such as exercise more and eat healthier, challenge yourself to walk for 30 minutes each day or drink 64 ounces of water in a day, depending on your current fitness level.
Preventative health
Schedule your preventative health appointments. These are recommendations for individuals at average risk from the US Preventative Services Task Force.
Women
Screenings are recommended at these ages:
Breast cancer: 40 years old
Cervical cancer: 21 years old
Colorectal cancer: 45 years old
Osteoporosis: 65 years old
Men
Screenings are recommended at these ages:
Colorectal cancer: 45 years old
Cholesterol: 17 years old
Annual physical exams are recommended for all ages. Consult your health care provider to determine the appropriate screening recommendations for your specific health circumstances.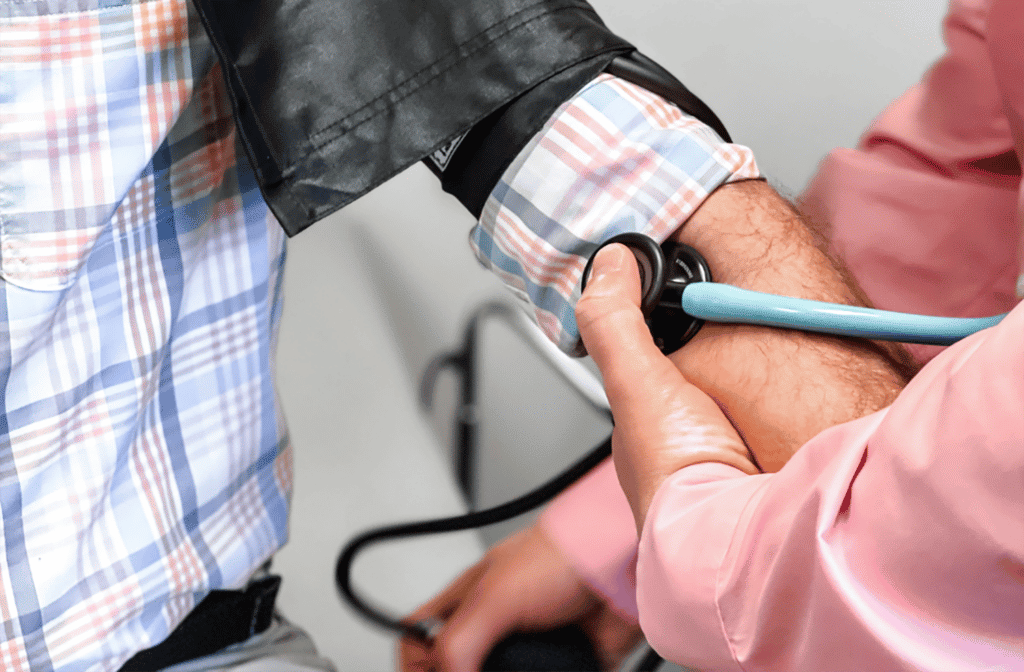 Be realistic, but challenge yourself
Set realistic exercise goals and ensure they are challenging but still achievable. If you're not an experienced outdoor runner, don't make the goal of running a marathon in one month. The goal will appear too far out of reach and keep you from achieving success in smaller milestones that will result in healthier habits overall.
Don't get stuck in a cycle of aggressive calorie counting and restricting. Start by eating clean and well-balanced foods. Identify what type of healthy foods you will eat and research creative ways to incorporate them into your everyday diet. Plan ahead and prepare your meals ahead of time. It's easier to adhere to a healthy, well-balanced diet if you aren't scrambling to come up with meal options last minute.
Don't plan on making a change to every aspect of your life overnight. Pick one wellness area at a time and focus on making it a habit. Once you have established a routine, incorporate another healthy lifestyle change.
Find a support system
Most importantly, find your support system. We all have things we are working on, and it can help to vocalize them with others.
Talk to your loved ones to create accountability for one another. They can be a valuable source of support as well as encouragement when you need them most. Whether your support comes from a friend, counselor, parent, or healthcare professional, make sure you have someone on your side this year.
Remember, you don't have to become a whole new you. Be proud of how much you have grown and the things you have accomplished. 2023 is the year to prioritize your health so you can continue to enjoy the life you love.
Scot Fleshman is an advanced registered nurse practitioner and board-certified family nurse practitioner. Fleshman and his wife, Jessica Hopkins, own Gig Harbor Primary Care.