Captain Seahawk slashes lunch debt at Peninsula High School
The $6,000 donation was one of several items deemed routine business. The gift "to pay off delinquent lunch accounts" at Peninsula High School was accepted without discussion or debate as part of the Peninsula School Board's Feb. 9 consent agenda.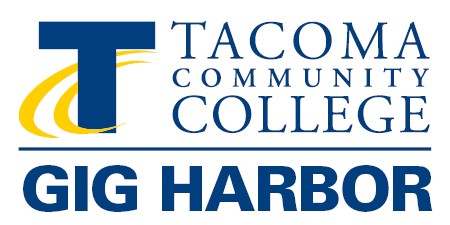 Education Sponsor
Education stories are made possible in part through a partnership with Tacoma Community College, which sponsors Gig Harbor Now's coverage of education.
The donor was none other than "Captain Seahawk," a Gig Harbor resident who raises money for worthy causes by leveraging his status as a highly visible, die-hard Seahawk's fan.
Sorry, kids, we're not talking about your school mascot, but the NFL team.
By day, he's Wallace Watts, a pilot for United Airlines and father of two Peninsula High grads. On game day, he transforms into Captain Seahawk. You'll see him on the jumbotron sporting an elaborate headdress, lime green dreads and a loud, logo-bedecked waistcoat.
Watts is a member of the Kwakwaka'wakw tribe of British Columbia, proud that the original Seahawks' logo was inspired by an eagle transformation mask from his people's culture.
As Captain Seahawk, Watts has raised thousands of dollars for organizations that help homeless individuals, veterans and even elderly dogs. Locally, he's raised money for Gig Harbor Peninsula FISH Foodbank. His 14,000 followers on Facebook and their donations come from around the world.
"Almost every fundraiser I have, somebody says, you know, like, 'It's not our problem,'" Watts said. "Like, I don't care what the problem is. I'm just there to solve it basically."
Lunch debt by the numbers
Captain Seahawk's donation may have flown under the radar, but it couldn't have come at a better time. Peninsula High School had the highest student meal debt in the district. The total before the $6,000 gift was $12,744.
Key Peninsula Middle School has the second highest debt with $8,713. Vaughn Elementary ranks third with $4,853.
Peninsula School District's cumulative student meal debt is $71,128. That whopping total is thanks in part to the end of pandemic free meals for all K-12 students. But it also shows that food insecurity is real for many families even in a "low-poverty" district like Peninsula.
"School lunch indebtedness is a growing issue in Washington. Food insecurity continues to impact kids and their ability to focus on academics," said Mary Fertakis, with the state school directors' association's Federal Relations Network, that meets with the Department of Education and the USDA on school nutrition programs.
Becoming Captain Seahawk
"I've been attending Seahawks games for 37 years, since 1985," Watts said of his journey to become Captain Seahawk. "And then I found out in 2014, after the (team's) Super Bowl win, that the Seahawk's logo came from a headdress from my Native American tribe, the Kwakwaka'wakw on Vancouver Island."
Watts started showing up to games wearing his version of the headdress.
"From that point forward, I became a super fan," he said. "I started getting a large following. I get up to eight million views a month on my Facebook page and Instagram and Twitter."
Watts attends almost every game, home or away. Last season his missed just two games. He even traveled to Germany when the Hawks played Tampa Bay in Munich last November.
Watts and his wife Cammie Watts, aka KamHawk (also in costume), arrive early to games. Hanging out on the sidelines, they've gotten to know the players. Watts asks them to sign shirts, balls and other items. And so, he's amassed a trove of Seahawks memorabilia, which fuels his charity efforts.
Ok Twitter. Can you donate one dollar to pay off our local high school students delinquent lunch accounts? Thank youhttps://t.co/rr1zcT567P

— Captain SeaHawk (@captainseahawk) January 17, 2023
For the homeless and the hungry
The mask on which the team's original logo was based in 1976 represents transformation, as the eagle's wings on each side of the mask open up to reveal a human face, according to an article by the Burke Museum, cited by Watts.
He formed an even deeper connection to the headdress when he was 60 and joined his tribe's Warrior Society. The ceremony involves a dance tied to the concept of transformation.
"After I did that dance, that transformation dance, I decided to change my life and start helping other people out," Watts said.
Four years ago, he raffled off one of his game-day headdresses and raised $500. Since then, he's raised several thousand each season, primarily for "the homeless and the hungry."
Watts remembers the stress of lunch debt when his son and daughter were younger and their meal account would go into a negative balance.
"It made me feel horrible," he said.
Pandemic free meals end
During the COVID-19 pandemic, students in K-12 schools all received free meals regardless of whether they met the low-income thresholds for free or reduced-cost breakfast and lunch set by the federal government. When that provision ended this fall, lunch debt spiked.
Peninsula schools worked hard to let families know they once again had to fill out an income eligibility form, said CFO Ashley Murphy. But many families incurred debt because they forgot, delayed or declined to fill out the forms. Participation in school meals also dropped this year compared to pandemic times.
The district can't simply erase the debt when parents do fill out the form so their student once again qualifies, Murphy said. For some families, it's not a problem to get caught up. But for others, the debt is a significant burden.
Henderson Bay High School, with around 100 students, has a debt of $3,729. That's an average of $37.30 per student in a school where 45% of students qualify as low-income. The district's average per-student meal debt is around $8.
Free lunch, unintended consequences
The pandemic free-meal benefit brought other unintended consequences because some state and federal aid is tied to free- and reduced-meal rates.
At Evergreen Elementary, the district's least affluent school, the rate hovers around 50%, enough that it qualifies for "high poverty" state aid to hire more staff for learning assistance. During the pandemic, the return rate on eligibility forms plunged, understandably, said Principal Hugh Maxwell. But that meant Evergreen lost the extra aid for this school year.
"It's frustrating," Maxwell said.
He and Murphy wish the state would use readily available public data like the Census to determine poverty levels for non-meal aid instead of relying on those pesky eligibility forms that sometimes get lost in the bottom of a backpack or the back of a locker.
Students can apply for meal help anytime, but the snapshot that counts for other aid is taken in October.
'Free lunch' bill gutted
A bill still in play in Olympia would expand the number of elementary schools where all students could get a free breakfast and lunch. The bill is a "skeleton" of an earlier proposal to provide free meals to all K-12 students in the state, Murphy said.
While no school official in their right mind would argue against free meals for the youngest students, Murphy said, it's middle and high school students who have the greatest need. Families of students in those grades are less likely to fill out eligibility forms, often because of shame.
"Where schools see the bad debt from unpaid meals, for the most part, it's actually in middle schools and high schools because a stigma becomes associated with filling out these applications," Murphy said.
School lunch stigma
Unlike elementary students who eat in the cafeteria, older kids tend to disperse at meal time to eat with their friends around campus. So, it's harder for staff to identify a student who may be struggling to eat, Murphy said.
"And they will go to great lengths to ensure that other people don't see them," she added. "You know, if a child is truly impacted by this food insecurity, they don't want to be noticed."
The pressure on students is even greater in a low-poverty district like Peninsula.
"Children in poverty are a minority," said Murphy. "And so there can be internalized pressure on kids not to have that be known."
Bill wouldn't help Peninsula
The current proposal would do little for Peninsula School District, because few to none of its schools would qualify. The only one that might qualify is Evergreen.
Eligibility under the bill would be determined not by the number of students getting free or reduced meals (around 50% at Evergreen), but on the number receiving government aid, like food stamps and state health insurance, a much higher bar. That percentage at Evergreen is 39.1%, just short of the 40% required by the bill for the upcoming school year.
By 2024-25, schools with at least 30% of students on some form of state aid would be eligible. Except for Evergreen, no other Peninsula school would qualify under the current version of the bill.
Record-breaking donation
Last year, when Seahawks stars Tyler Lockett and Bobby Wagner partnered to pay outstanding lunch debt for Renton School District, Watts was inspired to follow suit.
His raffle of jerseys autographed by Wagner, Geno Smith and Shaun Alexander (among other items) fetched $5,000 for Peninsula High plus another $1,000 he and his wife donated.
The gift was a record-breaker, said Katie Walters, general manager of Nutrition Services for Peninsula School District. "This is the largest donation we have ever received."
Watts' donation will be divided equally among students who owe money on their meal accounts. Any money remaining will get redivided among students who still have debt.
And stay tuned. Watts plans another fundraiser soon with the goal of extinguishing Peninsula High's remaining lunch debt.
"Now, we've got to do this," he said.