Gig Harbor Dance Team boogies away with a state title
Members of the Gig Harbor High School Dance Team held hands and squeezed their eyes shut, praying, hoping.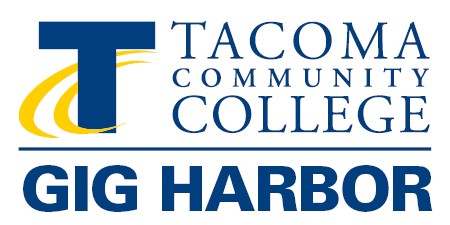 Education Sponsor
Education stories are made possible in part through a partnership with Tacoma Community College, which sponsors Gig Harbor Now's coverage of education.
When second-place Shorewood was announced, "we started just immediately crying because we knew that the team that got second, it was an amazing team," said Ashlyn Francisconi, Gig Harbor's co-captain.
Gut instinct told them they were about to win the state Hip Hop championship.
"And then when they called first, it was just, like, kind of instant relief and we all just were crying and so excited," co-captain Noelle Smith said.
State champions
The Gig Harbor team, H2WOAH, took first place in the Washington Interscholastic Activity Association's 3A Hip Hop competition March 26 at the WIAA State Dance/Drill Championship in Yakima. It was a first-ever state championship for the team, crowning a stellar comeback season after a two-year hiatus because of the Covid-19 pandemic.
H2WOAH was the highest-scoring Hip Hop team over both days of the competition in all classifications, including larger 4A high schools. They had the second-highest score for all categories of competition.
Members of the team who competed in the Dance category took fourth place.
"They worked so hard," head coach Shay Levine said. "When I took over the team in June, I said, 'Listen, you know two years ago, you guys were close to becoming state champions (coming in fourth in 2019, according to Smith, who was a freshman on the team). Is this your goal?'"
The team was unanimous in its response. But first, they had to overcome a few obstacles.
Whatever it took
Most of the team is new since practice was suspended in spring 2020. Only three had ever been to competitions. Two had never danced before on a team.
A few members of the team, including seniors Smith and Francisconi, did what they could to keep dancing during the Covid closure.
"We were practicing in parks and on the tennis courts at the school. We just wanted to dance," Smith said. "That was how we were still trying to dance and still be a team."
Levine is new to the team this year. Former head coach Kristen Grace is the choreographer.
They started the season with intensive physical workouts, often making space for themselves in the gym and weight room, working around other teams.
"Just lots of things, I feel, were trying to get in our way but we just didn't let them," Smith said.
They ran laps. They did squats. They had sessions with a cardio and strength coach on top of dance practices.
Since August, team members have practiced three or four times a week, and often on weekends.
"I'm biased, but I feel like we are truly one of the hardest-working teams in school," Smith said. "I mean, we all just really wanted to do whatever it took to do our best and be the best we can."
Respecting hip hop culture
Levine, 37 and a graduate of South Kitsap High School, has been deeply involved in team dance since she was a student. She is head coach for the Seattle Storm Dance Troupe, but their performance season doesn't overlap with the high school team. Levine has also served as a dance judge and consultant.
Through her connections in the world of hip hop dance, Levine was able to bring in guest instructors from Seattle and beyond. She also had her dancers learn about hip hop culture so they would understand and respect its origins with Black artists.
"I remember Shay kind of saying at tryouts she wanted to implement a lot more learning of the true culture behind it, and I was excited for that," Smith said.
Developing team chemistry
Throughout the school year, H2WOAH performed at football games and basketball games to enthusiastic crowds.
Meanwhile, they honed their competition routines and sized up the teams to beat.
"It's just like a baseball team or football team or basketball team, for instance," Levine said. "They watch video footage of their opponents. With my team, I do the same thing. I say, 'Here's where they're scoring.' So, they always knew where we were in comparison to our competitors, and they always knew what our goal was."
Levine has watched leaders on the team develop over the year. And there's a chemistry among her "dance athletes" — all women — that everyone seems to notice.
"Ever since the beginning of the season, I felt like these girls are my family," Francisconi said. "And Shay feels like my second mom."
"I seriously never felt anything like this before," Smith said. "I feel like we were all so bonded, and I feel like that's a huge part of our success and why we've done so well."
The competition begins
When competition season started in February, they were ready.
H2WOAH scored high at an invitational event Feb. 12 at Lakes High School. They qualified for Nationals in Orlando, Florida, and took ninth place among teams in the 11-member-and-under category. Despite one of their members becoming ill, they scored high enough in the first round to go directly to the finals. In their final round, the music started early, but they persevered.
"Imagine what we could do next year! Sky's the limit, right?" Levine said.
Then it was on to districts March 12 in Olympia, where they placed first in Hip Hop and second in Dance among 3A schools, and they got the highest Hip Hop score of the day for all schools.
A mental health break
Throughout the year, Levine has stressed mental health for her team. As the state competition loomed, she decided it was time for a break.
"We took almost a week off from practice so that they could recoup after districts and make sure mentally and physically they were ready," she said.
A video of the team at state shows their cohesiveness, energy and drive in action.
When the 3A Hip Hop champs were announced, H2WOAH fans in the stands exploded.
"I've never really experienced anything like that before," Smith said. "I've never worked so hard for something and then gotten that, like, gratification. It was just really amazing."
Another year of change ahead
With half the team graduating, H2WOAH faces another year of rebuilding, but Levine sees it as an opportunity.
"I have a feeling now that we've won state, it's going to be a huge turnout," she said. "I really hope to grow our numbers. My goal is to have a JV and Varsity team so that way I can foster growth and leadership within our program."
While this year's team is all women, Levine says tryouts are open to all.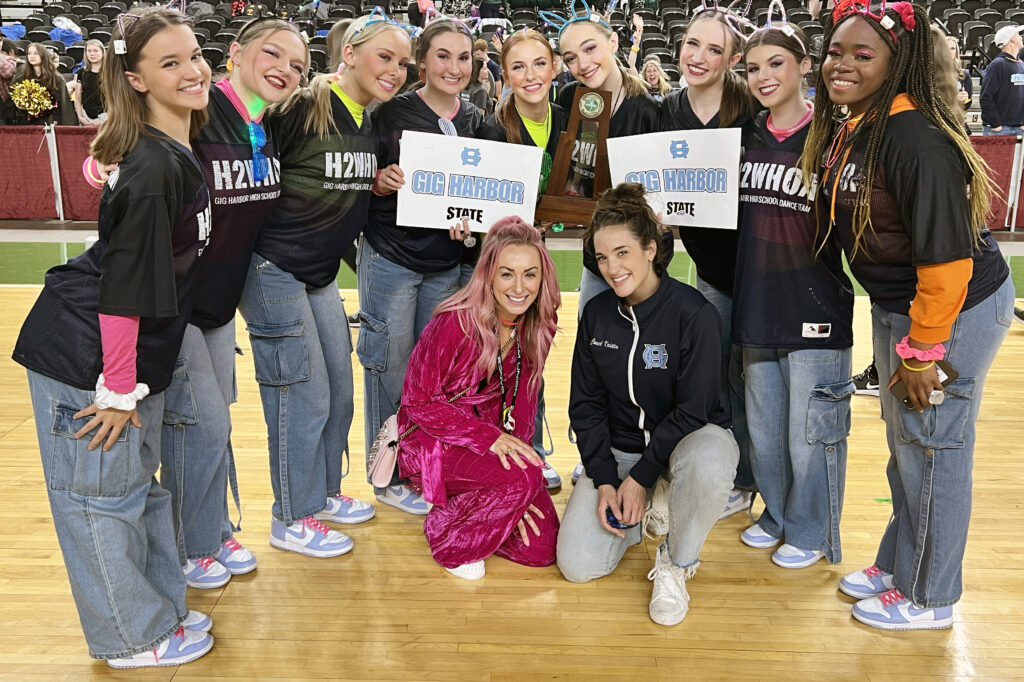 "Oh my gosh, we I would love it, male, non-binary, anybody and everybody," she said. "That's one of my key rules, inclusivity."
Although this year's seniors are sad to be moving on, they have high hopes for the team's future.
"Shay is just an amazing coach, and I know that she'll really help the dancers in the next few years be really successful as well," Francisconi.
You can catch H2WOAH performing one more time at a May 28 fundraiser at Peninsula High School; details to come on the team's Instagram page.
Team members are Noelle Smith, captain; Ashlyn Francisconi, captain; Ava Moran, Rehn Hall, Brooklyn Milbourn, Hayden Estler, Cayla (Faith) Berry, Cailyn Smith and team manager Makayla Carr-Thorne; Shay Levine, coach; and Kristen Grace, choreographer.