Gig Harbor student helped pass bill to aid military families
Gov. Jay Inslee on Monday signed into law a bill recognizing school districts that show commitment to military students and their families.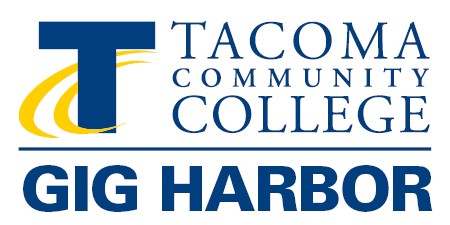 Education Sponsor
Education stories are made possible in part through a partnership with Tacoma Community College, which sponsors Gig Harbor Now's coverage of education.
House Bill 1346 creates a Purple Star designation for districts that demonstrate support for students whose lives and education are often disrupted by family deployments.
Peninsula School District Superintendent Krestin Bahr and school board President Natalie Wimberley, both instrumental in lobbying for the bill, attended the bill-signing ceremony. Wimberley is married to a retired Air Force pilot and her family settled in Gig Harbor in 2017. Similar legislation failed in 2021 and 2022.
Military-connected students make up about 8% of all enrolled in Peninsula School District.
Four moves, four deployments
Also present at the signing was Gig Harbor High School senior Brendan Masini, who, with Bahr and Wimberley, testified earlier this year before the House and Senate committees considering the bill.
Masini's dad is an orthopedic surgeon in the U.S. Army. His family has lived in New York, Texas, Colorado and, since the start of his freshman year, Washington state. Masini, recently honored by the Greater Gig Harbor Foundation among the Class of 2023 Students of Distinction, has been highly successful in school. But every new deployment took a toll, he told legislators.
"I had to put on a good face. I had to hide behind a smile and succeed in school, sports and social situations," he said. "Typical teenage issues were compounded by always being the new kid. For the majority of my life, I had to rely heavily on my family for support, rarely having close friends. I spent a lot of time just forging through the day at school so I could come back home to the people who knew me."
According to the Military Child Education Coalition, military children move on average every two or three years.
A system of support
Masini said students and teachers who reached out to offer extra support and get to know him helped him adjust when he was new in a school.
"Whether my peers and teachers knew it at the time, what they were doing significantly improved my life, and that's what the Purple Star Bill will do for students like me," he said.
The bill creates a Purple Star designation for districts that demonstrate educational and social-emotional supports to students of military service members as they face transitions to a new school.
Qualification criteria include things like having a staff person as a primary point of contact for military families; having a designated military family web page; professional development for staff to educate them on the challenges faced by students of military families; board resolutions and special recognition events.
District takes action on bill
Peninsula School District observed April, the Month of the Military Child, as it does each year by honoring military families on its website and social media.
Earlier in the legislative session, Bahr and Wimberley gathered superintendents and board directors from around the state to develop the current bill. They then partnered with Tammie Perreault, Department of Defense Regional State Liaison, to connect supportive districts with legislators. Perreault secured Sen. T'wina Nobles, D-Fircrest, as sponsor of the companion Senate bill.
Legislators from the 26th Legislative District also testified in support of the bill. They included Sen. Emily Randall, D-Bremerton, Rep. Spencer Hutchins, R-Gig Harbor, and Rep. Michelle Caldier, R-Gig Harbor.
Bahr identified the Washington Association of School Administrators as the agency the state will partner with for administration of the designation, which Wimberley said "made a huge impact on our success this year."
Board president's firsthand experience
When Wimberley's three boys were younger, her family moved frequently in the United States and beyond. Her oldest son attended five elementary schools in six years.
"As a military mom, I learned very early just how disruptive the frequent moves are to children and it was incredibly frustrating to have to start over with the advocacy for my children at each school," Wimberley said.
As of November 2022, 37 states offered Purple Star School designation. Six states, including Washington, had proposed or pending legislation.
"The Purple Star Designation provides a framework for school districts to ensure their staff are properly trained in the provisions of the compact and provide additional support to military families," Wimberley said.
Raising awareness of military families
Specific impacts of the bill within Peninsula School District include training for staff, establishment of student-led organizations like the Student to Student Club (sponsored by the Military Child Education Coalition), and "focus on building a schoolwide welcoming culture of inclusion, belonging, rooted in service and relationship," the district said in a news release.
Masini hopes the Purple Star Bill will spread awareness to help educators and students welcome military students. All the little things that can help military students in schools will add up to create big change in the lives of those who need it the most, he said.