Kids reconnect safely through outdoor library programs
Two of Holly Smith's goals as youth services librarian at the Gig Harbor library are to create programs that keep kids engaged and to make reading fun.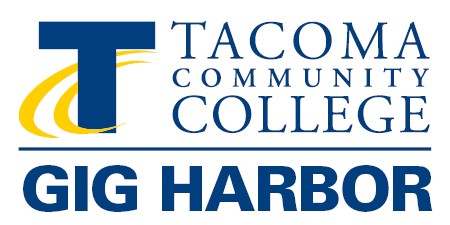 Education Sponsor
Education stories are made possible in part through a partnership with Tacoma Community College, which sponsors Gig Harbor Now's coverage of education.
Recently she introduced a couple of new outdoor activities that do both. One, outdoor storytime, is geared to babies, preschool-aged kids and toddlers. The other, building STEAM projects, brings in elementary school-aged kids. Both programs are held in the big field next to the library's parking lot and both continue through late October, depending on the weather. All of the activities are free.
The outdoor activities are in response to requests from library patrons for ways to reconnect safely, according to Pierce County Library System Executive Director Georgia Lomax.
"People have been asking for these opportunities, and we've wanted to reconnect with people, too," she said. "With these outdoor classes and events, we can make that happen."
Story time happens every Tuesday at 10:30 a.m. In addition to listening to kid-friendly stories, the youngsters also get to sing, dance and do lots of other moving-around activities. The story time kidlets have already enjoyed books like "Mouse Paint" by Ellen Stoll Walsh and "Freight Train" by Donald Crews, "Piggies" by Audrey Wood and "From Head to Toe" by Eric Carle.
Smith looks for books that are fun to hear and "have lots of big pictures," she said.
The STEAM activities involve hands-on projects that use principles from science, technology, engineering, art and math. One project was devoted to creating a bubble solution and making bubble wands. Another involved building towers from straws, popsicle sticks, glue, tape and other materials. In future sessions, youngsters will learn about basic circuitry by building light-up creatures, then they'll put that knowledge to additional use in making paper lanterns that light up using copper tape and batteries.
Seven-year old Emerson Delapena is a regular at the STEAM activities. She's a second-grader at Pioneer Elementary, the new magnet school. Her tower was inspired by a photograph Smith provided of the Empire State Building.
"I really like coming to the library because of all the things there are to do," she said as she glued another popsicle stick to the base of her tower.
Emerson's mom, Anna Delapena agreed.
"Emerson has been coming to the library since she was just lap-size," Anna DeLaPena said. "I love that the library has so many activities for youngsters. We really, really missed coming here when everything was closed."
Emerson's little almost-3-year-old brother, AJ, comes to the story time sessions every week, she added.
Brothers Henry and Andrew Dersham from Fox Island are also regulars at the STEAM sessions. They visit the library at least twice a week, said mom Randi Dersham.
"Andrew is 14 and he has always loved books so we've been coming here since he was little," she said.
Henry, 9, especially likes the STEAM activities.
"I like that we get to build things and be creative," he said.
The Dersham family used the curb-side pickup "a lot" when the library was closed, Randi added.
In addition to the in-person activities, the library is continuing its assortment of online events, Smith said. She asks that families sign up in advance on the library's website for the story time and STEAM activities. That way, she said, she can get in touch with parents if a session is canceled.
To learn about more activities and to sign up for these events, go to calendar.piercecountylibrary.org/events. All events are free.