Peninsula school bus drivers get a raise. What about the paraeducators?
Bus drivers in Peninsula School District, some of whom complained to the school board in August about low wages and tough working conditions, are getting a 7.5% raise.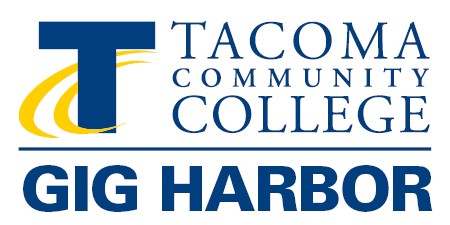 Education Sponsor
Education stories are made possible in part through a partnership with Tacoma Community College, which sponsors Gig Harbor Now's coverage of education.
"Kids have messes on buses, they throw up on buses, they rip our bus seats. There's all kinds of stuff we deal with, but the majority of us that are there every day, we are there for the kids. We love these kids," said bus driver Kelli Harrison at the Aug. 26 meeting. "This isn't rocket science. This is our life and our jobs, and please pay us what we deserve."
Public School Employees of Washington's local bus drivers' unit on Sept. 2 reached a tentative agreement with the district on a new contract. Union members ratified it Sept. 17, and it was approved by the school board Sept. 23. The wage increase applies across the board, including to substitute drivers.
The previous contract expired Aug. 31, but the raise is retroactive to the start of the 2021-22 school year. Drivers' wages now range from $24.09 to $31.28 per hour. Substitutes' pay ranges from $21.68 to $23.85 per hour.
Meanwhile, the district is still in negotiations with the unit representing clerical workers, instructional support staff and paraeducators, several of whom also sounded off to the school board in August.
"All of you should walk in our shoes and see what it's like not having enough for this, that and the other," Debra Grove, paraeducator, admonished before the board. "I'm sure going out to dinner is not Burger King for you, and I'm sure you could afford to see a movie, at least in the last year or two. I don't think any of you understand, when you think what little bit you want to give us. You don't think we are worth it. I get it. We're the people working with the children. We're the hands-on."
Paraeducators provide academic support and in some cases physical care and assistance to students with disabilities. Some students have behavioral issues.
"We take care of your children who are throwing up. We take care of your children who spit on us. Even after COVID, we are getting spit on, we're getting beat up. But we come to work for you guys because it's about the kids," said paraeducator Barbara Thomas. "I mean, how many times do we have to have several jobs to live? When are you going to respect us and treat us like part of the team and pay us what we need to live?"
School board members, as is the board's policy, didn't respond or reply directly to individual comments.
Paraeducators in the first three tiers of the district's current salary scale make between $18.93 and $25.43 per hour. Some positions are less than full-time.
LeeAnn Selchow, a paraeducator at Gig Harbor High School, said at the August meeting that she was facing the prospect of homelessness and was unable to find a place within the district that she could afford. She also described being "kicked, spit on, screamed at" and "smashed with doors."
"I'm on food stamps," said Selchow. "Why the heck should I be on food stamps after 20 years with the district?"
The pandemic made difficult jobs even more challenging, employees told the board in August.
"During COVID, do you realize I could have taken the year off, claimed (Family and Medical Leave Act benefits) and stayed at home because I myself was high risk and had a child who's at risk," said bus driver Kristie Matthews.
Instead, Matthews said, the reduced number of hours she worked last year made her ineligible for unemployment.
Matthews, who is the bus driver union president, predicted an exodus of drivers to surrounding districts that pay higher wages or offer incentives like signing bonuses.
"I can tell you, you'll have a handful of routes that will not have drivers on day one, but we will figure it out. We will pick it up and make it happen like we do every year," Matthews said. "If you want to retain and get quality drivers who care about this community, you need to help reflect that in our paychecks."
Districts struggle to find qualified drivers even in a good year. Pressures of the pandemic have made that situation worse, including in Peninsula School District, which a month into the school year still has four to six openings for drivers.
"Similar to other school districts in our area, we are experiencing a shortage of available drivers," said spokeswoman Aimee Gordon. "Fully staffed is close to 75 and we currently have 69 drivers. Additionally, our sub driver pool is significantly smaller than in past years, and we have seen a drop in interest for our new bus driver training courses offered throughout the year."
The district has tried to keep the impact away from "home-to-school service," Gordon said, but the shortage of drivers is affecting after-school activities and weekend transportation.
Like other districts, Peninsula is trying to entice new hires with paid training and coverage of expenses for getting a commercial driver's license. Paid training at Peninsula gives the additional endorsement for driving a school bus which is a higher standard than a regular CDL, Gordon said.
The district has not gone as far as to offer a signing bonus, like in Central Kitsap School District. For the first time, that district is offering bonuses for new hires ranging from $1,000 to $3,000, the Kitsap Sun reported.
Unlike Central Kitsap, Peninsula did not furlough drivers in the spring of 2020 when the pandemic forced school closures. There was attrition regardless.
"We didn't furlough, but did start the (2020-21) year with reduced hours," Gordon said. "We then increased the hours as we continued to bring more students back to school throughout the year. Some drivers chose to take a leave of absence due to the pandemic and have not yet returned."
Krestin Bahr, the district's new superintendent, praised the bus drivers for their grit and loyalty.
"We are grateful that our drivers continue to show care and compassion for the students they transport to school each day," Bahr said. "During the frequent ups and downs of the pandemic, our drivers have demonstrated flexibility and a commitment to keeping our students safe.
"Like all of our employees, we value and respect the significant contributions bus drivers make to the Peninsula School District, and we are pleased to have worked through the negotiation process to successfully meet their interests."
The threat of coronavirus will likely continue to create staffing challenges, Bahr said. And the district will need to keep pivoting in response to new developments.
"I'm aware that COVID has made everyone's job more challenging in both big and small ways, and mine is no different," Bahr said. "This pandemic continues to pose challenges for our schools, and with each situation we learn something new. As long as we stay true to our mission and put students at the center of our decisions, we will overcome these challenges and move forward together."