Peninsula schools plan to keep classrooms open if at all possible
Peninsula School District officials are closely monitoring staff absences due to COVID-19 and preparing for the possibility of a temporary return to remote learning for individual classrooms or schools as needed, Superintendent Krestin Bahr told staff and families in a video message Wednesday.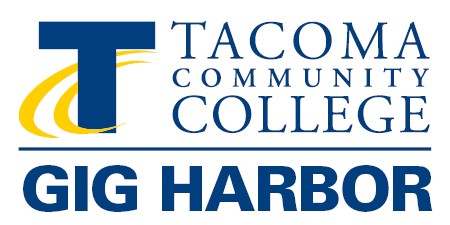 Education Sponsor
Education stories are made possible in part through a partnership with Tacoma Community College, which sponsors Gig Harbor Now's coverage of education.
The district hopes to avert a temporary districtwide closure as was enacted Friday in South Kitsap School District.
Bahr pledged to keep classrooms open if at all possible, acknowledging the hardship remote learning places on students and families.
"I want you to know that my priority is keeping our schools safely open," Bahr said. "We will continue to plan in case remote learning is temporarily needed for a class or for school. But it is my sincere belief that we will not go full remote across our district. We will remain open in Peninsula schools."
Bahr's announcement came as school districts across the nation grapple with crippling staff shortages amid the spread of the highly contagious omicron variant of the coronavirus.
On Thursday, neighboring South Kitsap School District announced a temporary districtwide closure because of staffing shortages. Schools were closed Friday and will be closed on Tuesday in addition to the Monday Martin Luther King Jr. holiday. Students will return to campuses on Wednesday.
"This is a temporary district closure and not a shift to remote learning," South Kitsap Superintendent Tim Winter said in a message posted on the district's website. "We are focused on keeping students on campus this school year for in-person instruction, however we cannot safely operate school with the current level of staff absences. … The short-term sacrifice of closing school will support the bigger picture of keeping our school campuses open in the long-term."
Bahr in her message Wednesday struck an encouraging tone, but made the gravity of the situation clear.
"I know staffing shortages are tough on everybody, and I am so grateful to everyone who has pitched in to support our staff and students during this challenging time," she said. "This is an all-hands-on-deck moment."
The district's leadership expects staff absences will continue to be high over the next few weeks. But district officials are also weighing the potential negative impact of a school closure.
"I am in alignment with Gov. Inslee, our state Department of Health, State Superintendent Chris Reykdal and other civic leaders across the nation who are urging schools to stay open for the well-being of their students and, yes, their families," Bahr said. "We know there are too many challenges with remote learning: lagging student engagement, inconsistent internet access, the childcare dilemma faced by our working parents and the mental toll it takes on our children."
The district needs substitute teachers and other staff, and Bahr encouraged individuals throughout the community including retirees to consider pitching in to fill the gaps.
"Through the end of January, we will prioritize coverage at schools with the goal of providing enough substitutes for student safety and classroom coverage. And we will do everything in our power to meet the challenges of the next few weeks so that we can remain open to keep our schools open for in-person learning," Bahr said. "This is our time to wrap our hands around our schools so our children can remain successful at school."
Also on Wednesday, the district announced it will adjust its policies to align with new, shorter isolation and quarantine guidelines from the CDC and state Department of Health.
Apply to become a substitute teacher or support staff using the district's online application system. With questions, email [email protected].