Peninsula schools to reopen amid rise in COVID cases
On a recent Thursday, Kindergarten teacher Kelli Willson dove into boxes of picture books, placing them in tempting displays around her classroom at the new Swift Water Elementary School. For Willson, the first day of school, Sept. 7, can't come soon enough.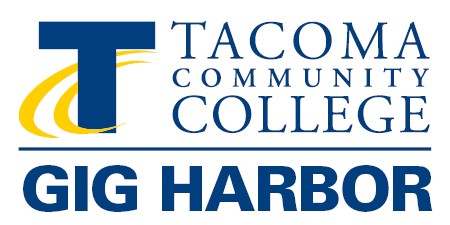 Education Sponsor
Education stories are made possible in part through a partnership with Tacoma Community College, which sponsors Gig Harbor Now's coverage of education.
"I can't wait, literally," she said. "This is all the prework. The real work is when those kids walk through the front door. Yeah, that's going to be our moment of celebration."
Unlike last fall, Peninsula School District — along with other districts throughout the state — will be offering in-person instruction five days a week to all students who want it. No more hybrid classes, per the state Department of Health's guidance that kids should be in school — with precautions — despite the continued threat of COVID-19.
At least that's the plan.
But back-to-school rituals like teachers setting up classrooms and families buying school supplies have gone forward under a cloud of increased caseloads fueled nationwide by the coronavirus delta variant.
Gov. Jay Inslee announced on Aug. 18 that school staff would be added to the list of state workers required to be vaccinated. The new edict was the latest shift in the back-to-school landscape as districts scramble to prepare for reopening amid the surge of new COVID cases.
"I wholeheartedly support the governor's directive to make vaccinations mandatory for all K-12 staff in our state," said Krestin Bahr, Peninsula's new superintendent. "In doing so, we are protecting what we have been working so hard for — to open our schools next month and keep them open full-time for in-person learning five days a week. Students deserve this added layer of safety in our schools."
Bahr acknowledged that the news requiring staff to be vaccinated would be "challenging for some." Religious and medical exemptions will be allowed under Inslee's directive. School employees have until Oct. 18 to complete their vaccinations — or receive an exemption. Otherwise, they'll be let go in a "non-disciplinary dismissal."
While some state workers have decried the vaccine mandate — as at a rally in Olympia Aug. 28 that drew hundreds of protesters — there hasn't been pushback (at least publicly) from large numbers of Peninsula School District staff. A request from Gig Harbor Now for comment from the PSD teachers' union president was not returned.
On Aug. 26, school board President David Olson read into the record a letter from state schools Superintendent Chris Reykdal outlining sanctions — including withholding of funds — for districts that defy state mandates including vaccines for staff and mandatory masks for all.
"I'm still absorbing this," said board member Chuck West. "I'm saddened because we're being threatened."
He later asked HR Director Caroline Antholt about anticipated attrition because of the mandate.
"Do you have any idea how many we might lose?" West asked. "I've heard in the rumor mill there's some people who will just walk away."
Antholt said she doesn't have enough information to say how many might quit.
"We're trying to do this as compassionately as possible. And hopefully people don't feel that they have to leave their jobs," she said.
Staff members' individual vaccination status will be treated as confidential medical information not available to parents or the public, Antholt explained. Verification of vaccination will be logged by a COVID supervisor at each building — typically the principal or vice principal trained in HIPPA regulations — resulting in a database accessible only to the HR department.
Bahr said district officials didn't know the mandate was coming and so were having to pivot quickly.
"This is very unfortunate," she said. "It is requiring a lot of human touch to this, making sure that our staff would understand that they will not be discriminated based upon any of the guidelines. … We are trying to do this in a way that, that is humane and loving, because we have amazing staff here in Peninsula School District."
Here are details on the district's vaccine mandate and other precautions to prevent the spread of coronavirus.
Masks mandatory for all
Inslee on July 28 announced the extension of a mask mandate in schools.
All students and staff must wear a mask indoors unless they have a medical exemption, in which case they must wear a clear shield over their face, the district said in its most recent COVID-19 advisory.
Peninsula, like other local districts, isn't challenging the state over mask rules despite calls to do so from some constituents. The district in July brought a risk management attorney in to speak to the school board. The attorney's advice and the position of the district on mandatory masks, per the advisory: "It is a state mandate and local school boards do not have the authority to make masks optional."
Students can remove masks and face coverings to eat and drink. Masks are not required outdoors.
Vaccines required for staff, not for students
Proof of vaccination will not be required for students, although the district encourages children 12 and older — who are eligible to take the Pfizer-BioNTech vaccine under the U.S. Food and Drug Administration's emergency use authorization — to get the shot. The Pfizer vaccine was fully approved by the FDA on Aug. 23 for use in people 16 and older.
Staff, district contractors and volunteers must show proof of being fully vaccinated by Oct. 18. That means being at least 14 days past the second dose of the Pfizer or Moderna vaccines and 14 days past the single-shot Johnson & Johnson vaccine.
There is no option for staff to undergo regular testing for COVID-19 instead of receiving a vaccination or exemption.
Physical distancing rules allow more leeway for students
The district will implement a physical distance requirement of 3 feet for students in classrooms "to the degree possible and reasonable" per guidance from the Washington State Department of Health. In common areas like lunchrooms and hallways, "We will maximize physical distancing to the greatest extent possible," the advisory states.
The physical distancing requirement for adults continues to be 6 feet.
On buses, masks and fresh air
Masks will remain required for all on school buses. Whenever possible, students from the same household will sit together. Bus air management systems will be set on the "outside air" setting with windows open (weather permitting) for ventilation. Roof vents in buses will be open at all times.
Managing confirmed cases
Like last year, each school will have its own COVID-19 safety plan customized to the location and layout of the facility, addressing entrance and exit points, traffic flow, distancing and other safety measures. Students won't be asked to submit daily attestation regarding symptoms and health status, but families are asked to keep kids home if they are showing symptoms of illness.
Like last year, in the event of a confirmed case, families will be advised of who to contact to report a case or for information about exposure. The district works with the Tacoma-Pierce County Health Department to manage outbreaks. People who were in close contact with a person confirmed to have COVID-19 will be asked to quarantine.
In a K-12 classroom, the close contact definition excludes students who were at least 3 feet away from an infected student when both were wearing masks and "other prevention strategies" were in place, per the district's advisory. This doesn't apply to teachers, staff and other adults, who are subject to the 6-foot rule.
"Each case and situation requires unique action as determined by the (health department)," the district states.
District will maintain database of cases
Like last year, the district will be reporting the number and location of confirmed cases in the interest of "transparency" on its COVID-19 dashboard. From Sept. 8, 2020, through June 29, when school let out, the district reported a total of 12 cases originating inside school facilities and 102 cases originating outside school facilities.
Of the cases originating inside school facilities, four were at the elementary level, one was at the middle school level and seven were at the high school level. Of the cases originating outside school facilities, 41 were at the elementary level, 18 at the middle school level and 29 at the high school level. Fourteen other cases originating off-site were confirmed at the Education Services Center and other facilities.
Online options remain
Families who don't want to send their students for in-person school can select an online learning option through the district's Global Virtual Academy. The virtual academy for elementary students will be administered through Discovery Elementary School. Virtual options for middle and high school students will be administered through The Academies at Henderson Bay.