Denson leads for County Council seat, Randall for state Senate
Democrat Robyn Denson will be the next Pierce County Council member representing the Gig Harbor area, while incumbent Democrat Emily Randall leads Republican Jesse Young in the closely-watched 26th Legislative District Senate race.
Preliminary results of the 2022 general election were released the evening of Tuesday, Nov. 8. But thousands of ballots remain to be counted.
As of Election Day, about 60 percent of the Pierce County ballots mailed to 26th District voters had been returned. Nearly 58 percent had been returned in the Pierce County Council's 7th District.
The next vote count will be released Wednesday, Nov. 9.
Pierce County Council
Preliminary results posted Tuesday night, Nov. 8, showed Denson with 58.78 percent of the vote (29,753 total votes). Republican candidate Paula Lonergan has 41.18 percent (20,841). Denson and Lonergan are running to succeed Democratic Councilman Derek Young, who is term-limited.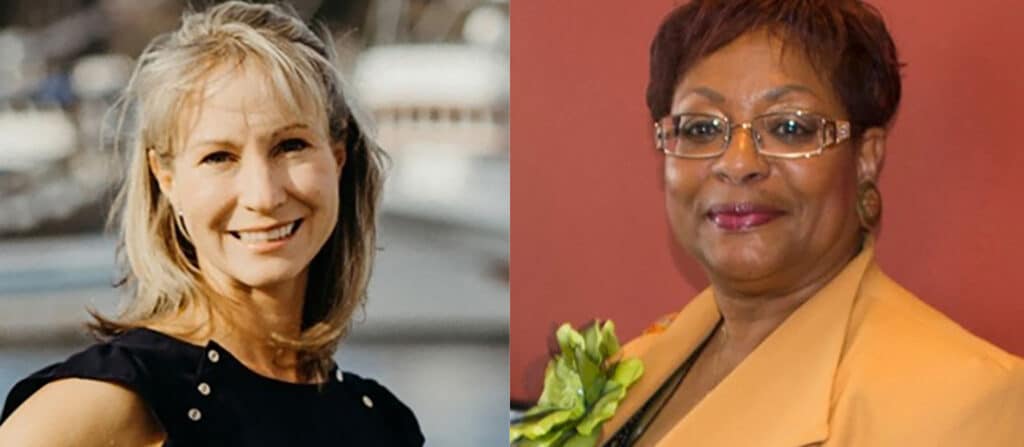 Denson, a Gig Harbor City Council member, has more than 20 years of experience in the nonprofit sector, including Habitat for Humanity and a Community Action agency. She also worked as a nonpartisan housing policy analyst for the Washington state House of Representatives.
Lonergan is an Air Force veteran who worked for 30 years as a state government human resource manager and program manager before retiring.
State Senate
Randall, a Bremerton Democrat who is finishing her first term in the state Senate, has 52.53 percent of the vote (25,858 total votes). Young, a Gig Harbor Republican member of the state House, earned 47.4 percent (23,335).
The campaign was viewed as critical to control of the state Senate. Randall and Young were first and third statewide in campaign fundraising.
The 26th Legislative District includes Gig Harbor, the Key Peninsula, southern Kitsap County, Port Orchard and parts of Bremerton.
State House
Incumbent Republican Michelle Caldier appears headed for re-election against Democrat Matt Macklin. Caldier has 54.87 percent (26,895) and Macklin 45.08 percent (22,097).
In the race for the other 26th District House seat, Democrat Adison Richards narrowly leads Republican Spencer Hutchins. Richards earned 51.1 percent (25,062) and Hutchins 48.9 percent (23,974).
Fire levy
Voters in the Gig Harbor Fire & Medic One service approved continuing the district's emergency medical services levy. The six-year levy funds paramedics trained in providing advanced life support service.
Preliminary results show 67.01 percent of voters approving the levy.
The lid lift renewal would cost the owner of an average $865,753 Gig Harbor Peninsula home about $52 per year, at 6 cents per $1,000 of assessed value.
U.S. Congress
Democrat Derek Kilmer, a Gig Harbor resident, cruised to re-election to the U.S. House of Representatives. Kilmer, a five-term incumbent, earned 61.8 percent of the vote. Republican challenger Elizabeth Kreiselmaier earned 38.1 percent.
See more Pierce County election results here. Find statewide results here.