Sports Beat: Peninsula tied atop league after win over GH
Peninsula reclaimed a share of the lead in the South Sound Conference girls basketball race on Wednesday, Jan. 11, with a 59-51 win over Gig Harbor.
The Seahawks (10-2, 6-1 SSC) got huge games from their big three of Kaylia Heidelberg, Grace Richardson and Brooke Zimmermann and meaningful contributions from Daisey Peay and Samantha Karjala.
Heidelberg came out on fire, hitting tough contested shots to help Peninsula to a 9-2 early lead. Then Zimmermann squared up and buried a wing three, causing Gig Harbor (7-5, 6-1) coach Mike Guinasso to call time out with the score 12-3.
The Tides rallied behind guard Taylor Schwab, who had 24 points, to pull back within 15-11.
Tides star in foul trouble
But Gig Harbor's Riley Peschek, who grabbed a school-record 24 rebounds in her last game, was whistled for her third foul midway through the second quarter and had to go to the bench. The Seahawks, specifically Richardson, took advantage.
With the middle open, Richardson used her athleticism to penetrate the defense and get to the basket as the Seahawks took a 25-17 lead at the half.
Peschek returned in the second half and started to assert her will. Peninsula coach Hannah Lekson opted to double-team Peschek. The strategy worked as Peninsulas freshman Karjala stood her ground and got help against the senior, who still scored 17 points with 10 rebounds before fouling out in the middle of the fourth quarter.
The Seahawks are hard to defend. Heidelberg, who scored 20, can bury the three or get a tough inside bucket. Richardson, who scored 16 points, is an athlete that can get to the hoop on anyone. Zimmermann, who had 10 points, is a multifaceted talent who can score from inside or out.
The toughest Seahawk may be point guard Peay who is only 5-foot-4 but led Peninsula in rebounding with seven and played physical defense. The team's emerging wild card seems to be Karjala, a solid rebounder and defender.
"We knew we needed to fight hard for this game," Richardson said. "This is a good win. We've been underrated for a couple years now. We want the league championship and we're coming for whatever team that's next."
Peninsula coach getting comfortable
As a former Peninsula player, Lekson understands the rivalry. She exuded confidence on the sidelines and is becoming acclimated to the pressure of being a head coach.
"I feel like I'm comfortable now, I know my team and I know what I have," she said. "Now that I have a couple games under my belt, I feel like I'm understanding who I am as a coach."
The Seahawks host Central Kitsap at 7 p.m. Friday, Jan. 13. Gig Harbor is at Yelm at the same day and time.
For the local boys teams, it's the same schedule but in reverse: Gig Harbor hosts Yelm at 7 p.m. Jan. 13, while Peninsula is at Central Kitsap at 7 p.m. Jan. 13.
PHS wrestlers second in league
Peninsula is in second place in the South Sound Conference wrestling standings at 2-1 after a 59-9 win over River Ridge on Jan. 12.
The Seahawks wrestle at Central Kitsap on Tuesday, Jan. 17, then host Timberline on Thursday, Jan. 19. Both matches start at 7 p.m.
The Gig Harbor boys lost to Capital, 64-9, on Jan. 12 as injuries forced them to forfeit matches in many weight divisions. Coach Blake Moser says his wrestlers in the heavier divisions are near a return to action and his squad should be ready for the Peninsula match-up on Jan. 26 at PHS.
One bright spot for the Tides against Capital was sophomore Liam McDermott, who pinned his opponent late in the third period. McDermott, who missed going to state last year by one match, is a tough and rugged competitor at 132 pounds.
"He's a tough, technical wrestler that will never, ever stop trying," Moser said.
When asked about the intricate move that got him the pin, McDermott said: "He was trying to get over hooks so I went for the under hooks on him. I took him to his back, then got an arm bar but he was kind of squirrley and tried to move through, so I got a leg lock on his neck with my ankle and decided to just sit on him to force the pin."
The Tides are in action again at 7 p.m. Thursday, Jan. 19, at North Thurston.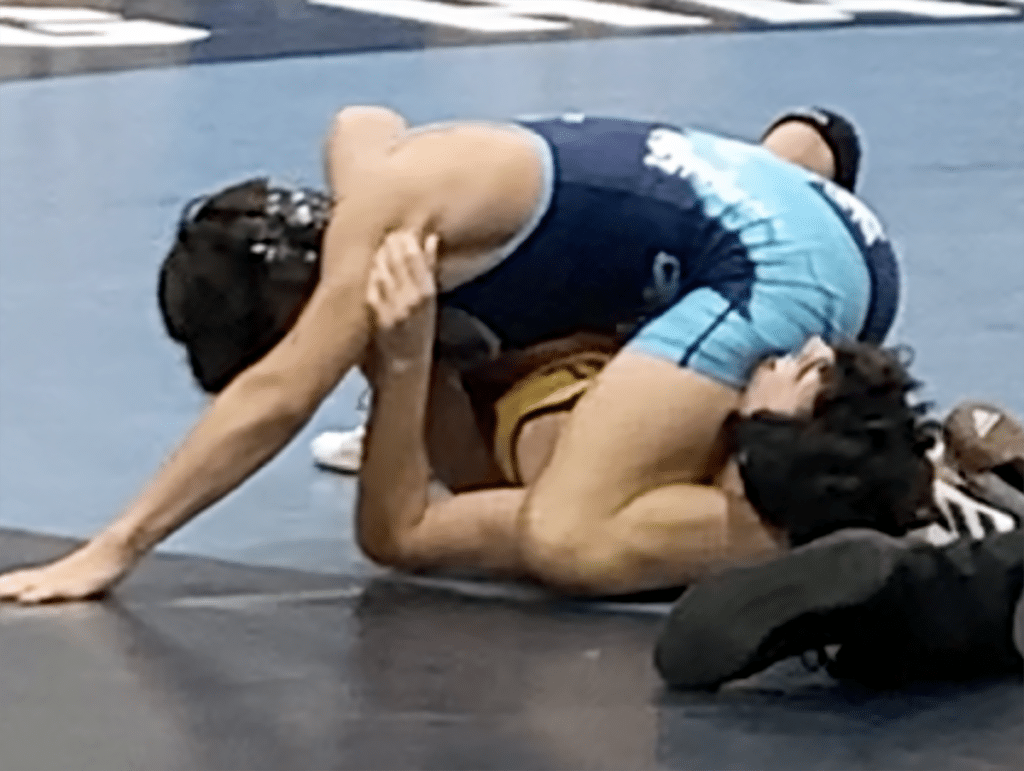 Gig Harbor swimming unbeaten in duals
In the pool the Tides climbed to 5-0 with a 98-72 dual meet win over Stadium.
Travis Scott got the first victory of the meet for the Tides in the 200 freestyle in a personal best of 1:55.62. Grant Houston swam his first 200 intermediate medley of the season, winning with a state-qualifying time of 1:59.87. Emmett Scott won the 50 freestyle in the time of 23.27 and Ryan Nagata won the 100 butterfly in 59.09 and the 100 backstroke in 1:06.73.
Gig Harbor and Peninsula will participate in the annual Swimvitational meet at Olympic High in Bremerton at 10 a.m. Saturday, Jan. 14.
The Tides return home at 3:30 p.m. Jan. 17 to face North Thurston. Peninsula, second in the SSC after a 103-73 win over North Thurston on Jan. 15, travels to Timberline on the same day.
Peninsula hosts Gig Harbor at 3:30 p.m. Jan. 19. The SSC championships are scheduled for Jan. 28.