Bernadette Concetta (Martinico) Dietrich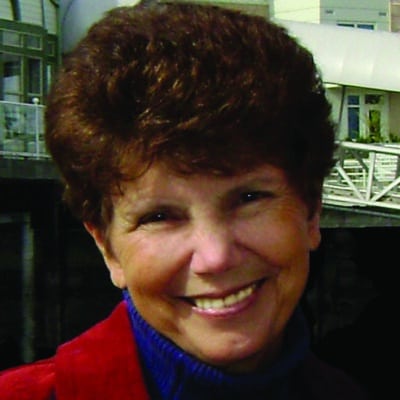 Born: February 28, 1943 Death: August 15, 2023 Funeral Home Details:
Tacoma Mausoleum
Address: 5302 S Junett Street 5302 S Junett Street, Washington Tacoma
Phone: (253) 474-9574
Funeral Home Website
It is with great sadness that our family announces the passing of our beloved Bernadette "Betty" Concetta (Martinico) Dietrich on August 15th, 2023 in Gig Harbor, Washington.
Betty was born on February 28th, 1943 to John and Mary (Timpa) Martinico in Detroit, Michigan. When she was a baby, she moved with her family to San Diego, California and enjoyed a happy childhood with her brothers, Tony and Vince. She is survived by her husband, Jerry Dietrich, daughters, Laura White and Michele Garber, granddaughter, Candice Gill and great grandson, Everett Gill.
Betty was an athlete devoted to physical fitness. Her lifelong motto was "Exercise is Medicine." She was an avid runner, walker, cyclist, and aerobic dance enthusiast. In 2011, Betty and her husband, Jerry, began publishing "The Silver Strider", a magazine devoted to giving encouragement and recognition to runners and walkers over 50. She formed lifelong friendships with the Silver Striders and will be dearly missed.
Days prior to her passing, Betty celebrated her 50th Wedding Anniversary. It was her wish to renew her vows with her devoted husband, surrounded by her family. In 1973, Betty and Jerry were married in Ventura, California at the Pierpont Inn.
Betty graduated from San Diego State University with a Bachelor's Degree in English. She loved books, movies, music, Yorkies, and most of all, her family. She woke up every morning thankful for the day that Lord had given her.
"When my wandering days are o'er, I'll find peace forever more." Betty is now at peace.