Bonnie Jean Smart, 78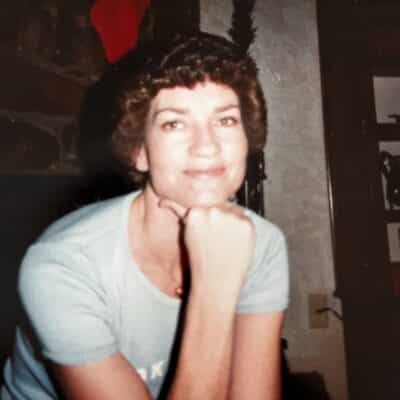 Born: September 2, 1944 Death: March 10, 2023 Funeral Home Details:
Washington
Bonnie Jean Smart, 78, of Gig Harbor, WA passed away peacefully in her home surrounded by family on Friday, March 10th, 2023.  Bonnie was born on Saturday, September 2nd, 1944, in Pampa, Texas, the daughter of Edwin and Edith Baggerman.
At the age of 6, she went to Girlstown USA with her 3 sisters and lived in the home until she graduated from Whiteface High School in 1962 at the age of 17. During her time at Girlstown, she enjoyed Bible study, and these studies played a key role in growing her belief and faith in God which were  a foundation for her throughout life.
She loved playing basketball while growing up, practicing most days. Her hard work was rewarded with a spot on the girls' basketball team at Whiteface High School and a scholarship to play at Odessa College.
Bonnie worked at Oilton Drug Store, a Pharmacy she co-owned with her husband, from 1973 until 1992 when the business was sold.  She pursued a new career in Massage therapy, because of her love in helping those around her, becoming a certified and licensed Massage Therapist in 1993.
Bonnie was an avid golfer, playing in several ladies leagues and many tournaments. She was a force for those who played with her because of her low handicap.   In her retirement years, she enjoyed traveling with her late husband, Donald Smart, around the country in their RV. They spent many months in Padre Island, Texas where she and Donald would square dance many nights with the friends they met. She moved to Gig Harbor, WA in 2010 to be closer to her children and grandchildren. Her family was the light of her life and everyone who knew Bonnie knew how  proud she was of all their accomplishments, big or small.
Bonnie is survived by her daughter Karie Ruddick, son-in-law Bill Ruddick, son Craig Hamilton, daughter-in-law Christine Hamilton and 3 grandchildren Brenna Hamilton, Tegan Ruddick,  Charlie Ruddick, and many amazing friends.
The memorial will be held at Peninsula Baptist Church 6127 38th Ave NW, Gig Harbor, WA 98336, on May 13th at 1pm.   There will be a live video stream for family and friends who are unable to attend services in person.