Charles Louis Hunter, 82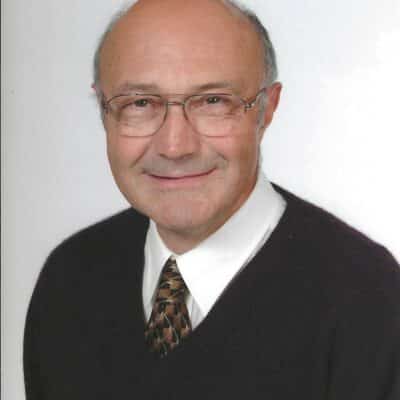 Born: October 15, 1940 Death: January 15, 2023 Funeral Home Details:
Haven of Rest
Address: 8503 WA-16 Gig Harbor, Washington 98332
Phone: (253) 851-9991
Funeral Home Website
Charles (Chuck) Louis Hunter, 82, of Gig Harbor died on January 15, 2023, following a long fight against Parkinson's disease.
Born October 15, 1940, to Charles A. and Martha Hunter of Tacoma, Washington, Chuck grew up in the Proctor Neighborhood, attended Wilson High School and helped deliver heating oil for his father's fuel business. Back then Chuck's family owned one of the cabins just outside the mouth of Gig Harbor. That's when he met his spouse of 62 years, Dianne (Veitenhans).
After high school he attended Olympic College in Bremerton before earning a bachelor's degree from the University of Puget Sound. During his time at UPS, Chuck worked part time at the St. Regis Lumber Company weighing log trucks. After college, he was hired full-time with St. Regis where he started as an estimator and eventually became the manager of the prefabricated housing division.
In 1976, with his wife Dianne, Chuck started Hunter Construction, Inc., and was responsible for many commercial and residential projects in Pierce, Kitsap, King and Thurston counties. While no job seemed too big or too small, Chuck poured his heart in to the craft of building.
The scope of projects varied, but Chuck was known for quality and integrity. His crowning achievement was the modern sanctuary at Chapel Hill Church, which includes the intricacy of a refurbished Hook and Hastings Opus 2257 pipe organ from 1910 that Chapel Hill acquired in 1998 for the addition.
As Chuck and Dianne's kids grew, they soon found themselves involved as volunteers with the Peninsula Recreational Ski School. The small but passionately dedicated group who ran the program worked with the Peninsula School District for bus transportation and Crystal Mountain who provided lessons. The volunteers were bus chaperones who were free to ski on their own before the rowdy ride home to Gig Harbor. Eventually Chuck and Dianne led the program, which provided an average of eight full school busses of area students with eight weeks of lessons and a ton of fun.
Chuck was involved in various City of Gig Harbor committees over the years, including the Design Review Board. After retiring from contracting Chuck was elected Mayor of Gig Harbor in 2005 and held that position for 2 terms. He thoroughly enjoyed serving the City of Gig Harbor during a significant period of growth while striving for "preserving the scale of downtown." While navigating the helm during a challenging and formative era, the city now benefits from the YMCA, St. Anthony's Hospital, Harbor History Museum, Uptown, Harbor North, Maritime Pier and countless park projects and improvements while navigating the blistering recession which started in 2008. Franciscan Health credited Chuck who, from the first day of office, worked very hard to assure that the hospital was built.
After Chuck concluded his second term as Mayor in 2013, he and Dianne traveled. When they weren't seeing the United States in their motorhome, they were visiting Hawaii, the Caribbean and Europe. Usually there was water and boats involved. And, as if Chuck didn't have enough to keep him busy in retirement, he purchased a Thunderbird sailboat, a Gig Harbor staple.
He is survived by his wife of over 6o years, Dianne (Veitenhans) Hunter, Son David Hunter, his wife Sloan and their children, Matthew and Avery Hunter of University Place and Daughter Julie (Hunter) Becker and her husband Jeff and their son Tyler Becker of Redmond, along with his brother Tom Hunter and wife Carla of Port Orchard.
All are welcome to join the family in a celebration of life, 1 pm Wednesday, January 25th at Chapel Hill Church, 7700 Skansie Ave., Gig Harbor, WA 98335.