Dale Sims Kelley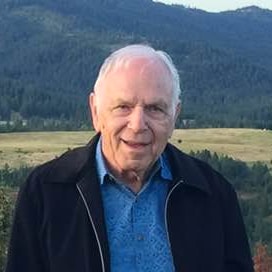 Born: September 13, 1941 Death: June 27, 2022 Funeral Home Details:
Washington
Dale Sims Kelley went to be with his Heavenly Father on June 27, 2022 at the age of 80.
Cherished husband, brother, father, and grandfather, Dale was born on September 13, 1941 in Hugo, Oklahoma. He grew up in the Hugo area and graduated Hugo High School in 1959. Dale went on to receive his Bachelor of Science Degree from Southeastern State College in 1963 and in 1965, he graduated with his Master of Arts Degree in Mathematics from the University of Oklahoma.
Dale was a long time resident of both Dallas, Texas while raising his family and Gig Harbor, Washington where he ultimately retired in 1991. He was passionately involved in the churches that he called home, with the last being Harbor Covenant Church in Gig Harbor. He was passionate about movies, music and Oklahoma football. He spent his time volunteering with Easter Seals and the NW Furniture Bank.
He is preceded in death by the love of his life of 35 years, Jane Kelley.
Dale is survived by his sister Betty Luttrull (Durant, TX) and brother Robert Kelley (Ardmore, OK). His daughter Kathy Buck and her husband Mark (Enumclaw, WA); Karen Barge and her husband Horace (San Marcos, CA); Laura Ehling and her husband Adam (Debary, FL), and Lesley Kelley and her husband Dana (Irving, TX). Grandchildren: Josh Buck and his wife Diane; Shelby Dunham and her husband Josh, Katarina Barge, Anastasia Ehling, Damain Kelley and Jacob Kelley.
Great-grandchildren: Ian Dunham, Brice Dunham, Gracie Jane Dunham, Aahana Buck, Anaia Buck, and Azariah Buck.
Celebration of Life is scheduled for 1:00 p.m. on Saturday, September 3, 2022 at Harbor Covenant Church in Gig Harbor with Pastor Michael White officiating.