Dr. H. Melvin Olson

U.S. Veteran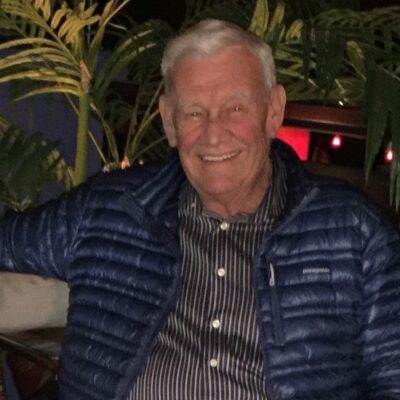 Born: July 6, 1937 Death: July 23, 2022 Funeral Home Details:
Haven of Rest
Address: 8503 State Route 16 NW Gig Harbor, Washington 98332
Phone: (253) 851-9991
Funeral Home Website
Dr. H Melvin Olson passed away on Saturday, July 23, 2022 in Gig Harbor, WA.
He was born in Spencer, Iowa, to Herman and Velma Olson. He attended Spencer High School where he was a Track and Basketball star. Dr. Olson attended Drake University in Des Moines, IA on a full scholarship for Track. He went on to the University of Iowa where he received his Doctor of Dental Medicine (DMD).
In 1966 Dr. Olson enlisted in the Army where he became a Captain in the US Army Dental Corps.
Dr. Olson practiced dentistry for 51 years in the North Seattle area.
His hobbies included fishing, snow skiing, golfing and traveling.
Dr. Olson is survived by his wife Joanie Mitton of Gig Harbor, WA. sons Keith Olson (Lisa), Mark Olson (Spring), Tiffany Folk, Jannae Mitton (Chris), grandchildren Geneva Olson (Lance), Wolfgang Olson (Camlin), Tannis Olson, H Kyler Olson, Jack Jolibois, Luke Jolibois, and great grandchild Phoenix Steel Olson.
Services will be held on August 13, 2022 1:00 PM at Peninsula Lutheran Church, Gig Harbor, WA. Gravesite and reception to follow in Cromwell, Gig Harbor.
For more information, please contact Haven of Rest Gig Harbor 253-851-9991.