Frank Thomas Ivanovich

U.S. Veteran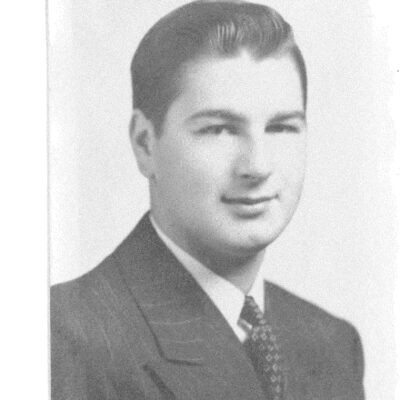 Born: December 20, 1926 Death: November 12, 2022 Funeral Home Details:
Funeral Alternatives
Address: 455 North Street SE Tumwater WA Tumwater, Washington 98501
Phone: (360) 753-1065
Funeral Home Website
Francis (Frank) Thomas Ivanovich was born December 20, 1926, in Gig Harbor WA to Mato and Maria (Anticevic) Ivanovich. He died in Olympia on November 12, 2022.
Frank Ivanovich grew up in Gig Harbor in the midst of a vibrant Croatian commercial fishing community. Like many of his peers, he immediately took to all aspects of commercial fishing. It was his lifelong passion.
He first captained a purse seiner in False Pass, Alaska, at the young age of 19. He ran many boats, but the Equator, his last boat, was his favorite. He rescued the Equator in 1970 from Juneau, Alaska, where it had turned into a dilapidated tender. Part of the reason Frank loved this boat is because it was built the year he was born at the Anderson shipyard in Gig Harbor.
Frank grew up as a good Catholic kid. As was the case with many of his peers in Gig Harbor, he attended Bellarmine high school in Tacoma. Luckily, the Tacoma Narrows bridge was completed one month before he started his freshman year at Bellarmine. Unfortunately for Frank and his Gig Harbor classmates, the bridge collapsed four months later. From then on, he and the Skansi boys had to take the old Gig Harbor ferry back and forth to high school every day.
After high school he was drafted into the United States Army at the tail end of World War Two. He was stationed at Fort Lawton in Seattle. The evening before he was to be sent overseas, he got word that his orders had changed, and that he was to be the starting left guard on the Fort Lawton football team.
He attended Seattle University, where he obtained a Bachelor of Science degree.
Although running commercial fishing boats took up much of his time, he was never one to be idle. During his off time in the winter months, he sold insurance and worked in real estate.
In the mid 1960s, he attempted to sell a life insurance policy to a young nurse named Judy Satterthwaite. She declined to purchase an insurance policy, but did agree to a date. They were married in 1966, and made their home in Seattle, where they lived until moving to Treasure Island in 1999.
Frank loved being on the water, specifically the salt water. He enjoyed listening to big band music, and was an accomplished accordion player. He enjoyed spending time with friends, and sipping good Scotch.
He was preceded in death by his parents, brother Peter Ivanovich, sister Rosemary Sareault, wife Judy, and nephew Vincent Sareault. He is survived by his son Chris (Molly) Ivanovich, granddaughter Mia and grandson Mikhail Ivanovich, and nephews Matthew, Peter, and Francis Ivanovich.
His funeral mass will be held at noon on December 3rd at Saint Gabriel's Catholic Church in Port Orchard, with a celebration of life party immediately following at the Gig Harbor Yacht Club.