Frederick Karl Tiedt, 84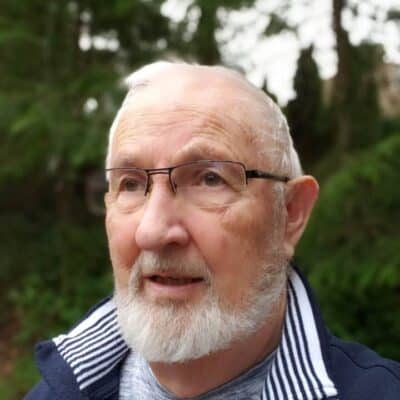 Born: March 7, 1939 Death: August 5, 2023 Funeral Home Details:
Cremation Society of Washington
Address: 5210 S Alder St Suite 100, Tacoma, WA 98409 Tacoma, Washington 98409
Phone: (844) 682-6800
Funeral Home Website
Gig Harbor – Frederick Karl Tiedt, beloved husband, father, and grandfather, passed away on August 5, 2023 at the age of 84. He was born on March 7, 1939, to Frederick Herman Tiedt and Esther (Fischer) Tiedt in Fowler, Michigan. He grew up in Fowler, where he attended local public schools and laid the foundation for an accomplished life.
Frederick married the love of his life, Victoria (Vicci) Mulleneux Tiedt, on January 15, 1966. Victoria preceded him in death in January of 2020, leaving behind a legacy of love and cherished memories.
As a young man, Frederick pursued higher education, attending Central Michigan University and Lansing Business College. His thirst for knowledge and dedication to his studies laid the groundwork for his later accomplishments.
Professionally, Frederick ventured into a diverse range of business experiences. From being District Tire Manager for J.N. Ceazan in southern California, to owning a fire extinguisher company, he showcased his entrepreneurial spirit and business acumen.
Frederick and Victoria's life adventure led them to reside in Ventura, California, where they became active members of the St. John's Lutheran Church community. In 2006, they relocated to Gig Harbor, Washington, bringing their warmth and devotion to the King of Glory Lutheran Church.
Together, they nurtured a passion for travel, embarking on memorable journeys to destinations around the world. They shared their wanderlust with their sons and grandchildren, creating lasting bonds and unforgettable experiences. Notable among their adventures were Alaskan cruises and explorations across the globe, often in the company of dear friends.
Frederick is survived by his two sons, Frederick Scott Tiedt and his wife Jackie of Boone, Iowa, and Brian Mead Tiedt and his partner Michele Lewis of Gig Harbor, Washington.
Frederick's legacy continues through his three adored grandchildren: Alana, Juliet, and Frederick del Regato, residing in Castle Rock, Colorado.
In this time of mourning, we remember Frederick Karl Tiedt as a loving husband, dedicated father, and grandfather. His life was a testament to the power of love, family, and exploration. He will be missed by all who had the privilege of knowing him.
A small private ceremony was held for family. In lieu of flowers, the family requests that donations be made to a charity of your choice in memory of Frederick Karl Tiedt.