James Wilson Niquette

U.S. Veteran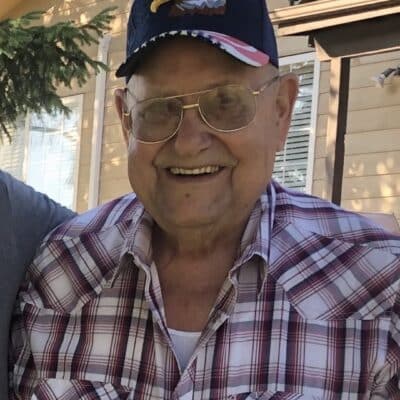 Born: July 3, 1931 Death: May 10, 2022 Funeral Home Details:
Washington
James (Jim) Wilson Niquette 90, of Chimacum, Washington passed away surrounded by family on May 10, 2022, at Tacoma General Hospital in Tacoma, Washington.
Jim was born at the family home in Puyallup, Washington and was the youngest of 7 children. He entered the U.S. Navy and served during the Korean War aboard the USS Caliente. In later years, Jim enjoyed attending the annual Caliente ship reunion celebrating all those that served on the ship over the time it was commissioned. One of the highlights of Jim's military experience was participating in the Puget Sound Honor Flight tour in May, 2019. The tour took Jim and other veterans to Washington DC where they were celebrated for their years of service to our country.
After Jim was discharged from the Navy, he first went to work in the lumber industry and then found his niche at the Port of Tacoma where he retired after 30 years in 1994. Retirement allowed for travel to several foreign countries and time spent in Denmark with family. Jim's travels brought much adventure such as going on hot air balloon rides, riding a camel in Australia, standing on the Great Wall of China and racing through Bangkok, Thailand in a tuk tuk. Wintering in Yuma, Arizona, for over 15 years, was yet another way Jim enjoyed his retirement which also allowed him to become quite the shuffleboard player. When home in Chimacum, Jim enjoyed keeping busy with lots of projects around the house and anything that had to do with using his Kubota tractor.
Jim will be dearly missed by his wife of 34 years, June (Spradley) Niquette, daughters Doris Herron of Florida, Diana Caldwell of Port Townsend, Donna Farmer of Tacoma, Denise Eldridge (Jim) of Chimacum, Sheila Niquette of Puyallup as well as his 10 grandchildren, 4 great-grandchildren and 1 great, great grandchild.
A celebration of life will be held in the near future.