LEE SMITH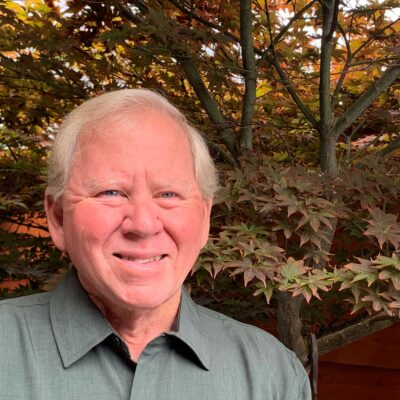 Born: August 21, 1954 Death: October 9, 2022 Funeral Home Details:
Scanlin Cremation & Burial
Address: 2021 70th Ave W university place, Washington 98499
Phone: (253) 820-4105
Funeral Home Website
On October 9th, 2022, Leland Charles Smith, loving husband, father, brother, and son passed away peacefully at his home with his wife Pam, dog Gracie and his family and friends by his side.
Lee was a man of strong faith and a Rotarian to the core. He lived the 4-way test every day and was the source of all knowledge on how to get things done. Lee's passion in life was his family, friends and helping anyone who came in his path. He enjoyed boating, fishing, playing cards and dressing up for Seahawk games.
Lee is survived by his loving wife Pam, his children, Brian, Katie (husband Justin), Delaine, Becca (husband Justin), his grandchildren Emma, Collin, Owen, Addison, Brogyn, Kohyn, Raegyn, Rilyn and Madelyn as well as his mother, Nina Smith and siblings Dan, George, Ken, and Tina.
The family will be holding a memorial in his honor on Saturday, November 5th, 2022, 2pm at the Gig Harbor Antique Airplane Museum.
He will be greatly missed but always in our hearts.