Robert Charles Hostetter

U.S. Veteran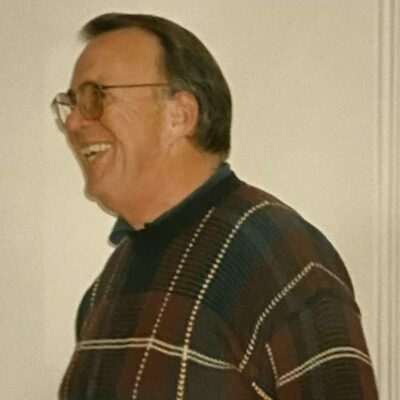 Born: May 19, 1935 Death: July 29, 2022 Funeral Home Details:
Cremation Society of Washington
Address: 5210 S Alder St Tacoma, Washington 98409
Phone: (844) 682-6800
Funeral Home Website
Following a brief battle with Parkinson Disease and suffering a stroke, Robert Charles Hostetter passed away peacefully with his loving wife, Susan, by his side.
Born into a family of educators, Robert was the epitome of a lifelong learner and teacher. A 1953 graduate of Auburn High School, Robert reported for duty just prior to his graduation date, and chose to complete his service in the United States Navy, serving time in the Pacific fleet on the Stickleback submarine. Most of his time in the Navy was spent in Hawaii, during the end of the Korean War and the following peace time. When his tour was due to end, his commanding officer inquired of Robert's career interests. When he expressed a desire to become a teacher, the CO signed his papers, and wished him well in a noble profession. To say Robert did well in his education career is an understatement.
His service in the Navy provided him the opportunity to pursue undergraduate and master's degrees in education and special education from Central Washington University (1959 & 1963, respectively), and a doctor of education (EdD) in curriculum and instruction from the University of Oregon (1969). It was during his time at CWU that he met his wife, Susan, when they both worked at an Easter Seals camp for special-needs kids. Bob and Susan were married March 25, 1961.
After teaching elementary school in Bellevue and on Whidbey Island, Robert began his career in higher education, supervising student teachers for Central Washington University, then the University of Puget Sound. He enjoyed a wonderful career at the University of Puget Sound from 1970 until his retirement as Professor Emeritus, in 1995. His legacy of education lives on through his wife, a retired elementary school teacher and his daughters Connie, a principal at Brookdale Elementary School and Karen, an associate clinical professor at Northern Arizona University. He lived and worked by the refrain, "At the heart of teaching is teaching with a heart."
Even into his retirement, Robert was drawn to reaching others through education. He was a volunteer for AARP, teaching driver safety to seniors and drivers of recreational vehicles. One of his greatest joys in his retirement was the time he and Susan spent on "Blue Highways" and as volunteer hosts for the National Park Service at several locations, including Olympic, Big Bend, and the Missions of San Antonio. He loved to invite strangers into conversation, which he accomplished at the National Parks by posting a world map and providing push-pins for travelers to locate their home state or country. This activity provided several follow-up stories of various families they met along their journey. Other favorite pastimes for this life-long Washingtonian were rooting for the Seahawks and especially the Mariners.
In his final weeks Robert was the consummate mentor, offering advice, asking about the life stories, and connecting with his caregivers who provided compassionate care during his final days.
Robert and Susan were long-time members of the Gig Harbor United Methodist Church, where they were ministered to by previous and current pastors, Bruce Foreman, Corliss Hanson, Wayne Shaub, Russ Meyer, David Ernst , Al Aosved, and Molly Fraser.
Robert is survived by his loving wife of 61 years, Susan (McCracken), his daughters Connie (Tim) Holman and Karen (Brandy Metz) Hostetter, and his beautiful granddaughters, Hannah Carroll Holman and Alex Celia Holman. He was preceded in death by his parents, Claud (1979) and Juanita (Carroll) (2013) Hostetter.
A memorial service is scheduled for Wednesday, August 17, 2022 at 2:00 p.m. at Gig Harbor United Methodist Church, 7400 Pioneer Way, Gig Harbor, WA 98335. Inurnment will take place at a later date at Tahoma National Cemetery.
In lieu of flowers, the family requests donations be made to one or more of the following organizations:
National Park Service
Pierce County Humane Society
Gig Harbor United Methodist Church
Your personal favorite charitable organization