William Turner

U.S. Veteran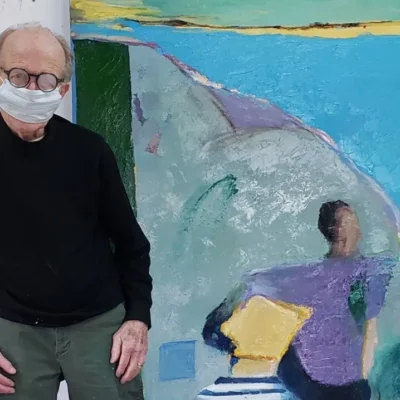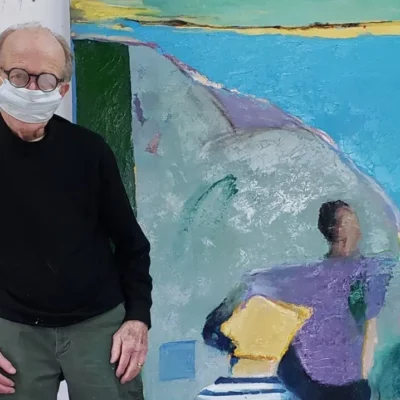 Born: September 19, 1940 Death: December 24, 2021 Funeral Home Details:
Tuell-McKee
Address: 2215 6th Ave. Tacoma, Wa 98403
Phone: 253-272-1414
Funeral Home Website
William Turner — celebrated Northwest Artist, husband, father, friend — died peacefully at home in Gig Harbor, WA, on December 24, 2021, with his wife by his side. His final days were spent surrounded by family and friends.
Bill, as he was known to family and friends, had a loving spirit, generous heart, and a mischievous sense of humor. He loved to travel, a strong glass of Irish whiskey, a nightly beer, great food, literature, and poetry, but most of all, painting.
He was influenced by the work of Matisse, Diebenkorn, Chagall, El Greco, and Northwest Artists Michael C. Spafford, and Alden Mason. Turner's paintings are included in collections throughout the US, most notably at the Tacoma Art Museum and the Museum of Northwest Art. In 2022, the Museum of Northwest Art will present a major retrospective of his work.
Bill saw obstacles as something to capture and learn from; his determination guided him throughout his life building a career as an artist after proudly serving his country as a Lieutenant in the US Navy during the Vietnam conflict. Turner was awarded two Bronze Medals for his service.
Born in Tacoma, WA to Eileen and William H. Turner, Bill grew up in Lakewood, attending Clover Park High School and receiving is BFA from the University of Puget Sound. After serving in the military, he entered graduate school at the University of Washington, where he earned an MFA in painting.
Most of his life, Turner lived and worked in Seattle and Tacoma. He spent the last year of his life in his "dream" home on Gig Harbor's Crescent Creek Estuary watching eagles, seals, herons, doves, otters, and spawning salmon.
William Turner is survived by his wife, poet Josie Emmons Turner, son Whitman Turner, sister Kay Duguay, nephews William Duguay (Jennifer) and Tom Duguay (Jon Curtis), niece Debbie Duguay (Sue Kangiser), numerous great-nephews and nieces, and his loyal, loving companion, in and out of the studio, his dog Charlie.
A memorial service is scheduled for Tuesday, June 21, at 2 p.m. at St. John's Episcopal Church, 7701 Skansie Ave.