Wellness Wednesday: Healthy nutrition habits while busy
The Wellness Wednesday column is written by Scot Fleshman, an advanced registered nurse practitioner and board-certified family nurse practitioner. Fleshman and his wife, Jessica Hopkins, own Gig Harbor Primary Care.
March is National Nutrition Month!
We know how challenging it can be to prioritize your own health and wellness when you're on the go and providing for others. However, fueling your body with proper nutrients is essential to maintaining a positive mindset, decreasing risk of illness, and achieving sufficient energy levels. Here's how we recommend staying healthy while managing a busy schedule:
Pack healthy snacks
Having a plan for your nutrition is the best way to stick to your good habits. Keep healthy snacks in the car, at work, and around the house to avoid unhealthy cravings from lack of nutrients. A variety of snacks throughout the day will benefit your energy levels and overall mood. Our favorites are fruits and veggies, homemade trail mix, and greek yogurt.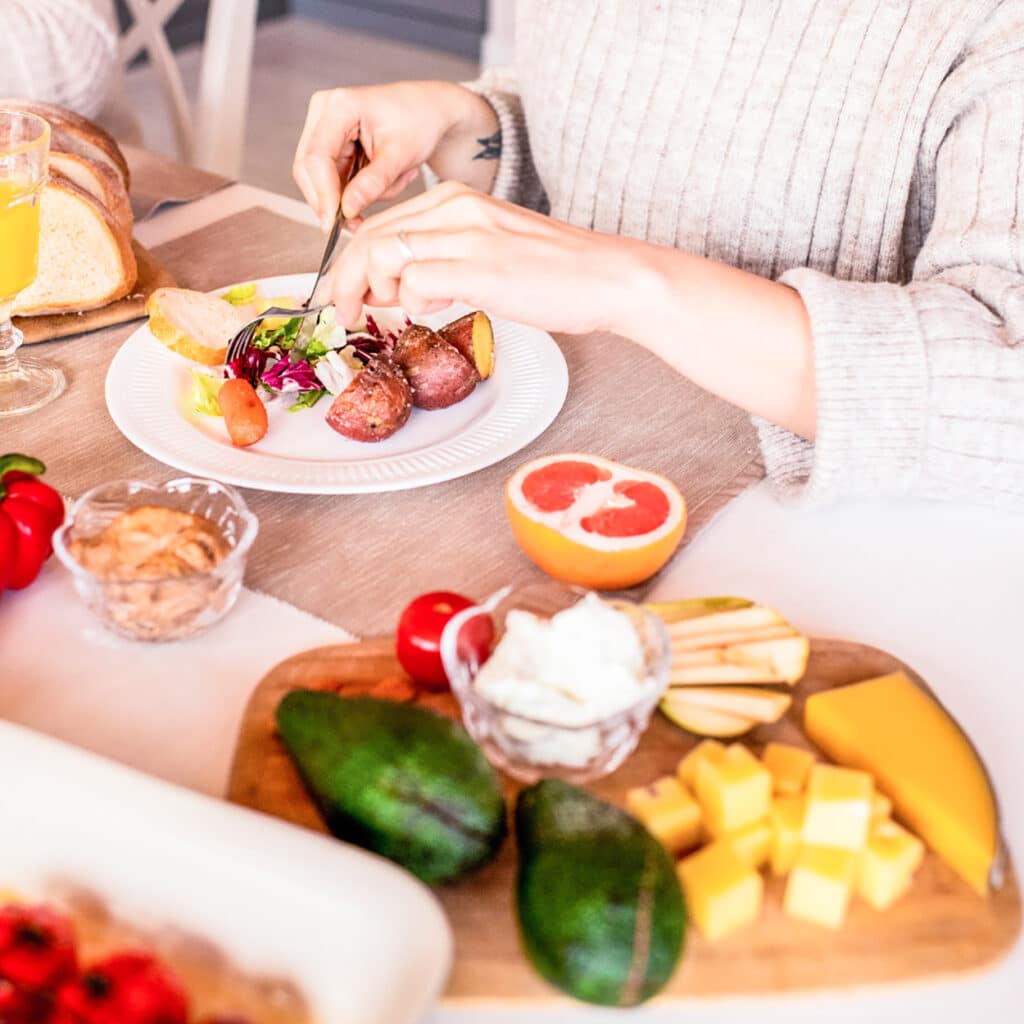 Plan your meals ahead of time
Taking a little time each week to plan out your meals is a great way to work around your busy lifestyle. Knowing what you are going to eat each day will save you time when it comes to grocery shopping and cooking. We recommend choosing a healthy spot for healthy lunches on the go and increasing your cooking portions to provide lunch and dinner for the following day.
Eat a balanced diet
Filling your diet with nutrients is the best way to stay looking and feeling your best. Remember there's no one-size-fits-all approach to nutrition, so talk with a certified nutritionist if you're looking to improve your eating habits. Incorporate a variety of different meals that you enjoy and keep track of the recipes to refer back to.
Stay hydrated
Drink plenty of water throughout the day. Remember, if you feel thirsty your body is most likely already dehydrated. If you are having a hard time keeping up with the daily water consumption recommendations, incorporate a water bottle with a straw! You are likely to drink more if you have a water bottle with a straw compared to one without.
Be mindful of your eating habits
It can be so easy to fall back into unhealthy habits when you find yourself constantly in a rush. If you can, choose nutrient-dense foods, they will keep you fuller longer. Consuming foods like vegetables, whole grains, lean proteins, and healthy fats will keep your cravings at bay.
Integrating proper nutrition habits is essential for maintaining good health and preventing illness, so make sure to put your nutrition first, even when life gets busy.