Wellness Wednesday: How to stay heart healthy
The Wellness Wednesday column is written by Scot Fleshman, an advanced registered nurse practitioner and board-certified family nurse practitioner. Fleshman and his wife, Jessica Hopkins, own Gig Harbor Primary Care.
Your heart is one of your most important organs. It's responsible for pumping nutrient-rich blood and oxygen throughout your body.
According to the Centers for Disease Control, about 805,000 people in the United States have a heart attack each year. Of those, 605,000 are new heart attacks.
Various medical conditions can put you at risk for heart disease, including high blood pressure, high cholesterol, and diabetes.
The good thing to keep in mind is that heart disease is often preventable. Making healthy lifestyle changes can reduce your risk and put you on the right path for a healthier life overall.
You can start protecting your heart by making these 3 lifestyle changes.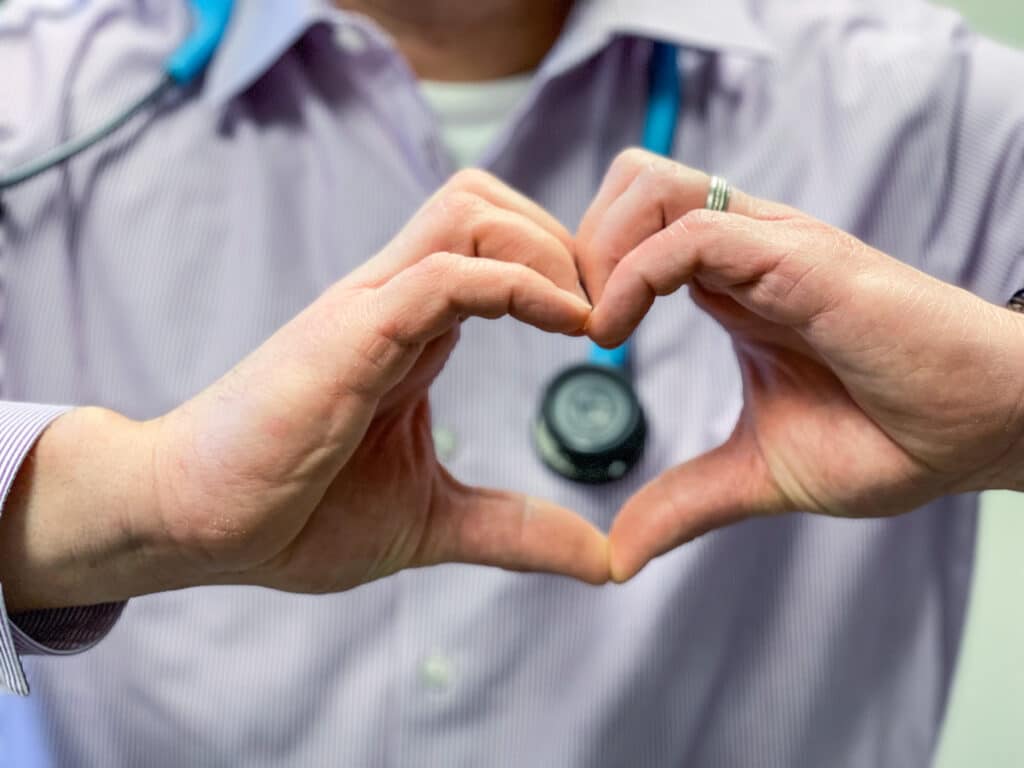 Add consistent exercise to your routine
Exercise is defined as a moderately strenuous activity that requires physical effort. It's important to engage in 30 minutes of intentional exercise, aside from your daily activities, 5 times a week.
This may seem overwhelming if you do not have an established exercise routine. Find a physical activity you enjoy doing such as walking your dog, swimming at the YMCA, or streaming yoga videos. A variety of exercises are available. Try a few until you find out what you enjoy most.
Read nutrition labels
Many food items are marketed as "heart healthy," but this is not always accurate. It's always smart to look at serving size, as well as sodium and saturated fat content, to calculate your actual intake of these substances.
Many food products are marketed to make you choose the product while avoiding the nutrition facts. You may find that you enjoy eating an alternative that is healthier for you.
Drink plenty of water
Your water intake is key to maintaining a healthy body. While water intake needs vary by individual, we suggest you drink about 100 ounces daily. However, those with a higher activity level should increase this number.
It's also important to drink extra water before flights and in hot weather to avoid dehydration. We recommend drinking a glass of water in the morning and with each meal as well as a few more in between. Avoiding dehydration keeps your heart and other organs functioning properly.
While we cannot slow down the clock on aging, we can mitigate factors affecting our heart age. You can make healthy lifestyle choices such as not smoking, keeping blood pressure under control, managing diabetes effectively, and maintaining a healthy body weight. A healthy heart is a happy heart so always treat it as a top priority.
Take a stand now to prevent heart disease in your future. These simple lifestyle habits can have a big impact on your personal health as well as those you can influence like friends and family.
Contact your healthcare provider to discuss the best plan for you. Every heart is different and you want to make sure you are taking all necessary precautions to protect it.
Are you are interested in becoming CPR certified? CPR certification classes are offered by a variety of outfits in the area, including Gig Harbor Fire and Medic One and CPR Dawn. Book a class today!