Gig Harbor Fire bond passing with over 66 percent of vote
Voters approved Gig Harbor Fire & Medic One's $80 million bond request in Tuesday's primary election, according to preliminary results posted by the Pierce County Auditor's Office.
In other local races:
Paula Lonergan is leading among four Republicans hoping to square off against Democrat Robyn Denson for the Pierce County Council District 7 seat.
Emily Randall and Jesse Young moved on in the 26th District Senate race after a candidate who hadn't campaigned was eliminated.
Results are preliminary. Updated vote totals will be released the afternoon of Wednesday, Aug. 3.
Fire bond
The 20-year fire bond, which needed a 60 percent supermajority, was approved by 66.46 percent of voters in preliminary results. Proceeds will be used to build a new live-fire training facility adjacent to Station 58 and the district headquarters on Bujacich Road; to build a new Station 51 on Kimball Drive; and for major renovations to Station 58, Station 53 on Fox Island, Station 57 on Crescent Valley Drive and Station 59 in Artondale.
Most of Gig Harbor Fire's current facilities were built in the 1980s, the last time voters approved a bond. It then was predominantly a volunteer department, but now has 188 career firefighters. Call volumes have increased 37% since 2010.
The stations weren't designed to house a diverse workforce that includes female firefighters, or for modern needs like computers. Some stations don't meet ADA or seismic standards, and lack decontamination areas to remove soot, hydrocarbons and toxic chemicals from firefighting gear that can cause cancer. There is also a need for space to decontaminate medical equipment used at EMS calls.
The fire district has no facility for regular live fire trainings so firefighters can only train on live fire once every three years and must leave the area to perfect those skills.
Work on the projects is expected to begin in February 2024 and continue at least into 2031. The bond will cost the owner of an average $865,753 Gig Harbor home about $206 per year (23.8 cents per $1,000 of assessed property value).
County Council
Denson, a Gig Harbor City Council member, received 58.92 percent of the vote for the county council position being vacated by Derek Young, who is serving his final year because of term limits. The four Republicans combined for 41.08 of the total.
The top Republican in preliminary results is Paula Lonergan, with 12.06 percent. Joshua Harris has 11.52 percent of the vote, Mitch Anderson 10.11 percent and Chuck West 7.35.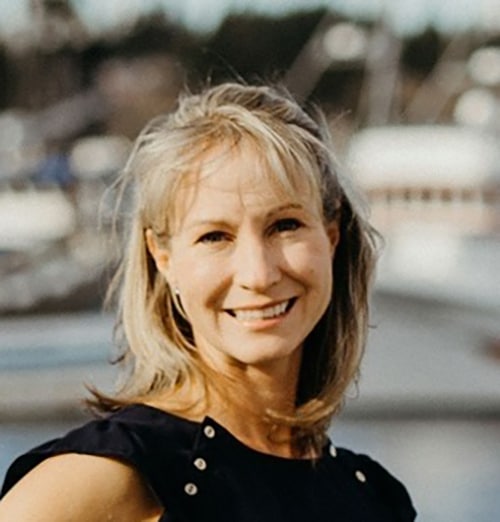 The top two, regardless of party, advance to the Nov. 8 general election.
The Pierce County Council is responsible for passing legislation, setting county policy, adopting the county's budget and holding government meetings. The salary is $120,285.
Members are elected from seven equally populated districts. Each council member represents about 131,500 people and is elected to a four-year term. District 7 represents the Gig Harbor and Key peninsulas, Fox Island, west and north Tacoma, and Ruston.
Denson, 47, began campaigning last summer, long before anybody else, gaining recognition and familiarity while building a war chest of $106,889, exceeding the total of the four Republicans, according to the state Public Disclosure Commission. She has been endorsed by Young, a Democrat, and his council predecessor, Republican Terry Lee, both Gig Harborites who served eight years.
Denson has received nearly 700 donations, including $91,500 from individuals.
Lonergan, 69, retired from state government, where she worked for 30 years as a human resource manager and program manager. The wife of Pierce County Assessor-Treasurer Mike Lonergan, she has been appointed to serve as a Tacoma Human Rights Commissioner and Washington State Affordable Housing Advisory Board member. Currently she chairs the Pierce County Sheriff's Civil Service Board.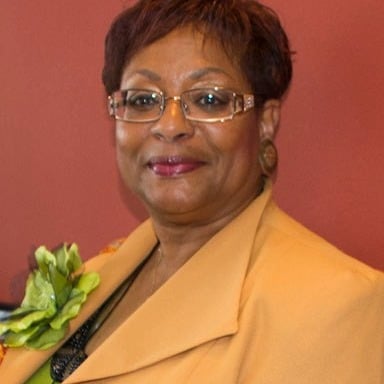 Harris, 47, owns a construction company and has been active in many civic organizations.
Harris gained notoriety by paying $300,000 to bail out three Tacoma police officers involved in the March 3, 2020, death of Manuel Ellis. Ellis, a Black man, died when police attempted to arrest him for allegedly trying to open car doors of occupied vehicles.
Most recently, Harris on May 30 went to a homeless camp near Cheney Stadium to retrieve stolen tools and other items. A man drove at him in a car and Harris shot him in the head and hand.
Harris wasn't charged with any crimes. An investigation found he fired in self-defense.
26th Legislative District Senate
The 26th District Senate primary became largely irrelevant when the third candidate, Republican David Crissman, didn't campaign or raise funds. Crissman claimed just 4.02 percent of the votes. But it provided a glimpse at how the state's most expensive race is stacking up.
Incumbent Randall, D-Bremerton, received 53.32 percent of the votes, and Young, R-Gig Harbor, who's gambling his state representative post on the seat, garnered 42.6 percent.
Both parties believe they can win in the 26th, which is considered a swing district. Randall has raised $405,223 and Young $409,055, Nos. 1 and 2 in Senate fundraising, according to the PDC, which tracks fundraising and campaign spending by political candidates.
Democrat Derek Kilmer held the seat from 2007 through 2012 before being elected to Congress. Republican Jan Angel of Port Orchard followed from 2013 through 2018 before retiring. Randall, 38, nipped Marty McClendon by 104 votes in November 2018.
Randall's previous work experience includes jobs with Planned Parenthood, Boston Children's Hospital and Wellesley College, where she earned a degree.
Young, 45, has represented the 26th District in the state House since January 2014. He was appointed to succeed Angel when she was elected to the state Senate. He won reelection in 2016, '18 and '20. He is a Notre Dame graduate and is a software engineer and business owner.
26th Legislative District House
Both 26th Legislative District House races also appeared on the ballot. But since only two candidates filed for each position, each will advance to the general election.
Democrat Addison Richards earned 51.86 percent of the vote in the position 1 race. Republican Spencer Hutchins was close behind with 48.05 percent.
Incumbent Republican Michelle Caldier leads the position 2 House race with 53.24 percent of the vote. Democrat Matt Macklin has 46.61 percent.