Former mayor Chuck Hunter left highly visible legacy on city
Chuck Hunter's legacy from his tenure as mayor of Gig Harbor is visible just about everywhere one looks in the city.
His term in office, from 2006 to 2014, saw the opening of St. Anthony Hospital (2009), the Tom Taylor Family YMCA (2007), and the Uptown Gig Harbor shopping complex (2008).
The city acquired the Eddon BoatShop and Skansie Net Shed under Hunter's leadership. Harbor History Museum, the Maritime Pier and Ancich Park all came into being.
Hunter, 82, died Jan. 15 after a long battle with Parkinson's. Flags throughout the city were at half-staff last week to honor the former mayor.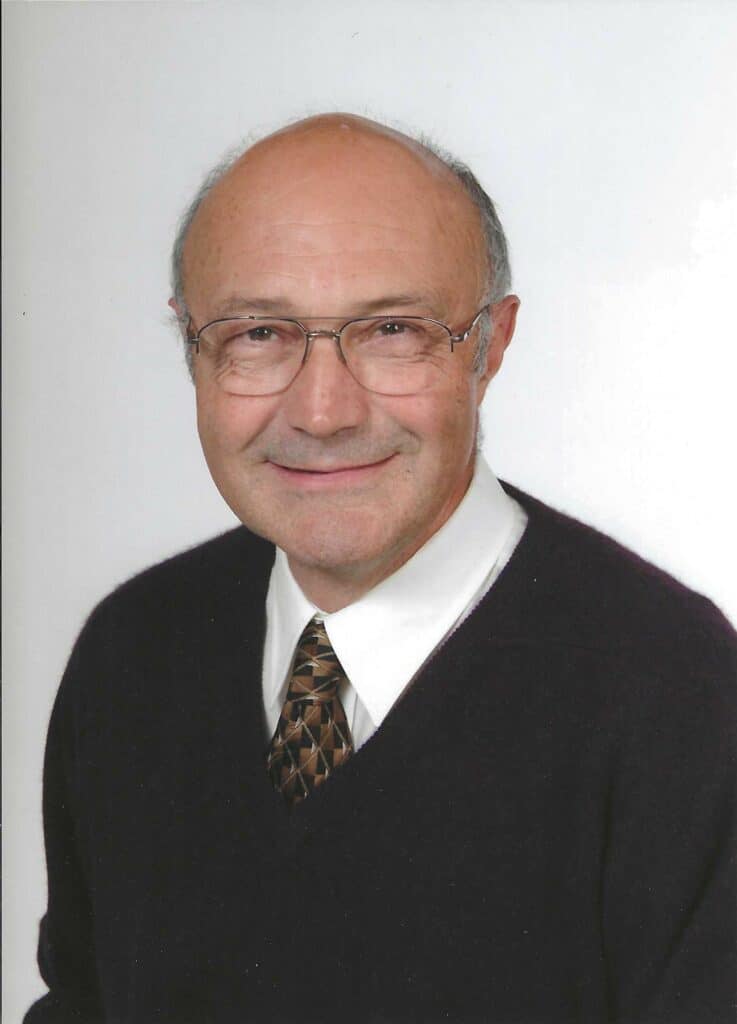 Hunter's legacy
Other major projects completed or begun under Hunter include upgrades to the wastewater treatment plant and the extension of a sewer outfall pipe. The new pipe moved outfall from the treatment plant nearly a mile into the Tacoma Narrows, instead of dumping into the harbor.
The Wilkinson Farm Community Garden greenhouse was built during Hunter's administration. His vision included daylighting Donkey Creek, though that project was completed nearly a decade later.
Ken Malich, a city council member during Hunter's time as mayor, acknowledged that the two didn't always see eye to eye. But he said things always worked out in the end.
"Chuck was certainly an amicable person," Malich said. "I remember some situations where he worked it to his advantage. His arguments were practical and he pushed hard to make projects happen, like the Maritime Pier."
Waterfront preservation
The city bought the old Stutz fuel dock next to the Tides Tavern to be a place for commercial fishermen to load and unload nets and other gear. That need existed for many years.
Hunter wanted to build the pier to fit the Stutz fuel dock footprint.
"I advocated for creating a new fuel dock along with unloading, because the city needed one," Malich said. "I even suggested we build underground tanks. He opposed the idea. I also advocated extending the dock for transient moorage. But Chuck didn't want to go through the two year's wait to build more."
The city ended up with a pretty good pier, Malich said.
The Maritime Pier project also created additional parking, a public restroom, a year-round pump out station and a great piece of art, he said. "The pier turned out to be a great public works project and the Hunter family should be proud of Chuck's accomplishments."
Hunter worked to preserve the town's maritime heritage even before he was elected mayor. He was a founder of the "Save Eddon Boatyard" project and spearheaded efforts to preserve the Eddon Boatyard.
"Without Chuck, we wouldn't have the waterfront we have today," said Guy Hoppen, executive director of the BoatShop. "He played a huge role in preserving and reimagining Gig Harbor's waterfront as an accessible public place.
Sense of humor
Before being elected mayor, Hunter and his wife Dianne owned Hunter Construction. The company completed many commercial and residential projects through the area, including upgrading the sanctuary at Chapel Hill Church.
Retired City Clerk Molly Towslee recalled that Hunter intended to be a one-term mayor. "But by the time his first term was ending, there were so many things he still wanted to do that he decided to run again," she said.
Former Gig Harbor Police Chief Denny Richards, whom Hunter hired to be city administrator, remembered his former boss as being "really good to work with. He really cared about the staff and the community and he knew how to get things done," Richard said. "And he had a great sense of humor."
David Hunter, Chuck's son, said that when his dad decided to run for mayor, the family was concerned. "When he was a general contractor, dad was totally in charge. He always had a clear vision of what he wanted to do and how to do it, and how long it should take to get it done.
"So we were worried that it might be a tough lesson for dad to learn that things move a lot slower in city government and you have to work through all the rules and regulations."
Towslee concurred. "It took Chuck a while to get used to how things are done in a city – much slower than he was used to as a contractor. But once he got comfortable with the job, he just fit right in and joined in the staff potlucks and dress-ups for Halloween, things like that," she said.
"He was funny and light-hearted, not at all pretentious and just a good soul. I enjoyed coming to work every day knowing that Chuck was our mayor."
The always-there volunteer
David Hunter said his dad worked hard at everything he did. "When I sat down to write his obituary about all the things he'd done, the list was long."
That includes work life and the Hunters' many volunteer projects.
Early on, Hunter was a volunteer firefighter in Gig Harbor.
For years, the couple volunteered with the Peninsula Recreational Ski School, helping the Peninsula School District get kids to Crystal Mountain for ski lessons. By the time the Hunters retired from that program, they were filling eight school buses with kids every week during ski season.
David also remembered how his dad helped with Zoobilee, a fundraiser for Point Defiance Zoo and Aquarium in Tacoma.
"When it was just being planned, dad was still a contractor. He got the idea they needed a big stage that could be disassembled and stored for the next year's event," David recalled.
"That (idea) turned into a series of platforms that went down the hillside. The platforms were built of plywood with large wood beams and could be taken apart and stored. They had to use big boom trucks to lift all the pieces. The Zoobilee people used that system for eight or nine years.
"He was really proud of that and got the whole family involved. He taught us to always contribute to our community."
Retirement
After retiring, Chuck and Dianne traveled throughout the U.S. in their motorhome. They vacationed in Hawaii, the Caribbean and Europe, David Hunter said. "Usually there was water and boats involved."
In keeping with his strong connection to Gig Harbor, Chuck owned a Thunderbird sailboat, the iconic sailboat designed by Ed Hoppen, the "Ed" in Eddon Boatyard.
Hunter's surviving family includes wife Dianne and son David; his son, Matthew, and daughter, Julie (Becker) and their families; and his brother Tom Hunter, and wife Carla of Port Orchard.
Services are at 1 p.m. Wednesday, Jan. 25, at Chapel Hill Church, 7700 Skansie Ave. in Gig Harbor.
In lieu of flowers, the family suggests that donations be made to Chapel Hill Church, Harbor History Museum or the Gig Harbor Peninsula FISH Food Bank.