Dolly Parton wants your kids to read, and we're here to help
Hello Dolly!
Dolly Parton came and conquered the State of Washington. By proclamation from Governor Jay Inslee, August 15 is now Dolly Parton Imagination Library Day. This program had delivered over 200 million books to children worldwide since it began in 1995 and gives over 2 million books each month!
Dolly Parton dazzled an invitation-only audience of enthusiastic supporters of the Dolly Parton Imagination Library. These supporters have worked diligently to bring the program to every zip code in the state of Washington: 715 zip codes and 65,000 potential readers from ages 0 to 5!
In Gig Harbor and Key Peninsula, The Rotary Club of Gig Harbor and Altrusa Club of Gig Harbor are the program affiliates for Dolly's program. In its first year, these clubs signed up 1,117 children under the age of 5 to receive a free book every month in the mail, with their name on it, at no cost to their parents! Isn't that amazing!
There are still approximately 3,500 children under the age of 5 who qualify for free books yet are not signed up. Dolly wants EVERY child under 5 reading these age-appropriate, beautifully illustrated, vetted books.
Around Gig Harbor, you can see Dolly Parton Imagination Library tent at kid-friendly events. Be sure to watch for posters with Dolly on them for more information and a QR code.
For more information and to sign up your child(ren), please go to imaginationlibrarywashinton.org.  Or for questions, email [email protected].
Rotary Club of Gig Harbor
Altrusa Club of Gig Harbor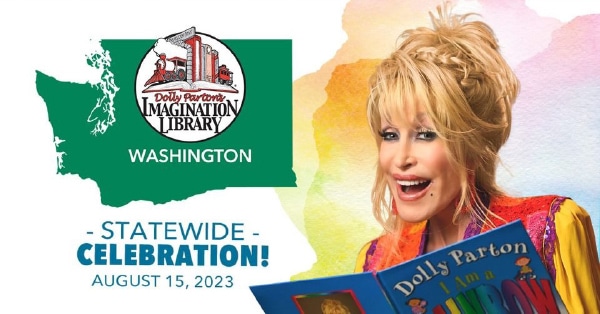 Letters to the editor can be emailed to [email protected].