John (Jack) Charles Eddy, 87

U.S. Veteran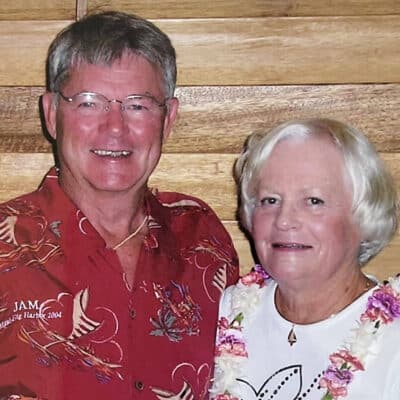 Born: March 5, 1936 Death: June 5, 2023 Funeral Home Details:
Haven of Rest
Address: 8503 State Route 16 Gig Harbor, Washington 98332
Phone: (253) 851-9991
Jack was born in Spokane, Washington. He passed away at home in Gig Harbor, Wa, after a brief illness.
He served in the U.S. Army after high school. After serving, he opted for the G.I. Bill to earn a Communications degree at Washington State University. While in college, Jack met the love of his life, Joan Ankeny. They married soon after in 1958.
Jack flourished in the infancy of television news, and went on to a stellar career at ABC in both Seattle and Denver, finishing up his career at KSTW channel 11 in Tacoma Washington. He was the host and creator of the Emmy award winning "Jack Eddy's Ski In" television show.
With Joan at his side and their two children, Carol and John, he introduced them to skiing, hiking, camping, boating, and overall exuberance for living and talking to people.
Reunited again with Joan, who passed at home March 1, 2020, they sail away together for their next interlude.
Jack and Joan are survived by their children Carol Reinke (Jim), son John Eddy (Sandi), grandkids John Reinke, Amy Smith (Owen) and great grandkids Walter, Charlie, Jack and Frederick.
Please join us to celebrate Jack and Joan on Saturday June 17, 2023 from 4 to 6 p.m. at Murphy's Landing Gig Harbor.
Sign the guest book online at Haven of Rest.