Robert Eugene Sutton Sr

U.S. Veteran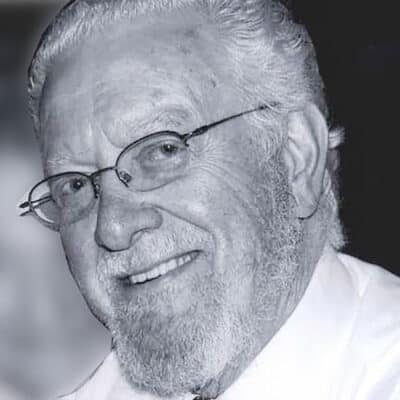 Born: July 14, 1934 Death: August 14, 2022 Funeral Home Details:
Tahoma National Cemetary
Address: 18600 Southeast 240th St Kent, Washington 98042
Phone: (425) 413-9614
Robert Eugene "Bob" Sutton was born in Cedar Rapids, Nebraska on July 14, 1934, to Isaac Henry Sutton and Jennie Etta Steele (Lobdell). He passed away in Port Orchard, Washington on August 14, 2022. He was 88 years old.
Bob grew up in Cedar Rapids. After the death of both parents, Bob lived in Colorado with his cousin, also named Bob Sutton, until he enlisted in the Army at age 16. He contracted malaria while serving in Korea and was discharged in December 1951. He reenrolled in high school when he arrived back in Colorado and enlisted in the Army a second time after graduating.
In 1955 he was stationed at Ft. Ord in California where he met Norma Ann Wohlrabe. They were married in March of 1956 and settled in Tacoma, Washington. Bob left the Army in 1957 and subsequently attended L.H. Bates Vocational Technical Insitute, where he learned the painting trade.
He was a painter and owned his own company; R.E. Sutton Roofing and Siding. He was also a salesman for W.P. Fuller Paint, Kelly-Moore, and Parker Paints. Later on, Bob went into business for himself doing painting and remodeling.
Bob was a master woodworker, but he came to love working on his Volkswagens just about as much. He was famous for his homebrewed beer, loved to bowl, and was a great dancer. Bob loved his family and friends and never turned his back on a stranger in need.
Bob was preceded in death by his mother and father; half-sisters Lydia Faye Hutchins, Elsie Mae Kleve and Ila Josephine Murr; and half-brothers Raymond Howard Sutton and Clarence Jay Sutton. He is survived by several siblings, his ex-wife Norma and their three children, sons Isaac Henry II (Merri) and Robert Eugene Jr (Cristan), and daughter Candace Fae. He has 7 grandchildren, grandsons Robert Eugene III, William Alexander, Thene James, Peter Doyle, and Robert Glen, and granddaughters Sarah Elizabeth and Carolyn Nicole, as well as 6 great-grandchildren.
He made quick friends with the staff and residents of the Washington Veterans' Home in Port Orchard, Washington where he spent some of the happiest years of his life.
Services will be held on Thursday, September 15 at Tahoma National Cemetary at 10:30 am, followed by a reception at the AMVETS Post 1; 5717 S Tyler St, Tacoma, WA 98409