Terence Hanley

U.S. Veteran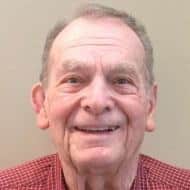 Born: May 7, 1930 Death: May 10, 2022 Funeral Home Details:
Neptune Society-Pierce
Address: 3730 S. Pine Street Tacoma, Washington 98409
Phone: (800) 939-0944
The Honorable Terence Hanley, Superior Court Judge (retired), passed away on May 10, 2022, at the age of 92.
Terry was born to Harold and Rozella Hanley in Seattle, WA, on May 7, 1930. Terry was raised in Port Orchard, Washington, where his father owned two pharmacies. Terry was a graduate of South Kitsap High School where he played football and ran on the track team; he was a Washington state champion in the half mile.
He completed his undergraduate work and also obtained his law degree from the University of Washington. There, he met and married Carolyn Johannes, of Hoquiam, Washington. They settled in Bremerton and raised three children: Mark, Bryan and Jennifer.
Soon after graduation and passing the bar, Terry joined a law firm in Bremerton and ran a successful and respected law practice for almost 18 years. He also proudly served time in the United States Navy, retiring as a captain in the Naval Reserve.
A few years after the death of Carolyn Hanley in 1989, Terry married Irene Widney of Gig Harbor. They enjoyed over 30 years together until his death just three days after his 92nd birthday.
Terry had a long and distinguished law career. He was appointed by former Gov. Daniel Evans to the Superior Court on the Kitsap County bench where he served until he retired in 1992.
Terry was born to be a judge. He had an astute understanding of the law and treated everyone in his courtroom with respect and dignity. He was a kind yet no-nonsense judge, who had a dry, quick wit that could lighten up the most solemn courtroom. His staff loved and respected him, as did his family and friends.
His career had numerous highlights and notable achievements. He was regarded as an exceptionally good jurist. He was the first judge in Washington state to allow the victim's family to testify in the penalty phase as to how the crime had affected them. The defendant's family had had that right for years. He also tried the first case in Washington state where the prosecution was allowed to use a DNA technique whereby a small bit of DNA could be replicated many times to allow more DNA samples to be used for identification of a criminal, or a missing person, etc.
Terry was preceded in death by his first wife Carolyn, daughter Jennifer, son Mark and his parents, Harold and Rozella. He is survived by his wife Irene, son Bryan (Carol), granddaughters Kallyn (Gary) and Taryn (Steve) and great granddaughter Norah.
In lieu of flowers, the family requests donations in memory of Terry be made to Gig Harbor Peninsula FISH Food Bank (ghpfish.org) or to Catholic Charities USA (catholiccharitiesUSA.org).
Funeral Mass will be held at St. Nicholas Catholic Church in Gig Harbor on June 30 at 10 a.m. A reception in his honor will be held immediately following at Heron's Key in the Syrens Grill dining room.