Meet Gig Harbor's Students of Distinction
Gig Harbor Now is posting profiles of each of the 25 Students of Distinction being honored by the Greater Gig Harbor Foundation.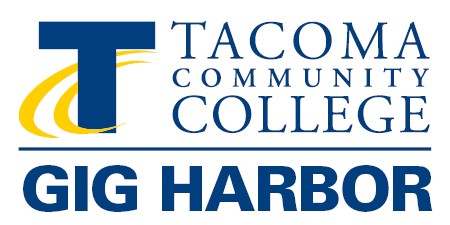 Education Sponsor
Education stories are made possible in part through a partnership with Tacoma Community College, which sponsors Gig Harbor Now's coverage of education.
The students will be honored during a banquet from 6 to 9 p.m. Wednesday, May 18, 2022, at Ocean5, 5268 Point Fosdick Dr.
Find links to profiles of each student below.
Overcoming Adversity Category
Hailey Austin
School: Gig Harbor High School
Category: Overcoming Adversity
Isabel Dionne
School: Peninsula High School
Category: Overcoming Adversity
Kylan Sonnen
School: Peninsula High School
Category: Overcoming Adversity
Jeramiah Dodson
School: Global Virtual Academy/Henderson Bay High
Category: Overcoming Adversity 
Community Service Achievement Category
Alexa Thoms
School: Gig Harbor High School
Category: Community Service Achievement
Janae Lewis
School: Peninsula High School
Category: Community Service Achievement
Lukas Bock
School: Peninsula High School
Category: Community Service Achievement
Payton Danosky
School: Gig Harbor High School
Category: Community Service Achievement
Career & Technical Excellence Achievement
Alex Morgan
School: Gig Harbor High School
Category: Science & Technology Achievement
Toby Derrick
School: Peninsula High School
Category: Career & Technical Excellence Achievement
Gracie Abernathy
School: Gig Harbor High School
Category: Career & Technical Excellence Achievement
Music, Art & Drama Achievement
Ethan Sun
School: Peninsula High School
Category: Music, Art & Drama Achievement
Issabella Marchio
School: Peninsula High School
Category: Music, Art & Drama Achievement
Jackson Floyd
School: Gig Harbor High School
Category: Music, Art & Drama Achievement
Nora Poulton
School: Gig Harbor High School
Category: Music, Art & Drama Achievement 
Academic Achievement
Anya Wild
School: Gig Harbor High School
Category: Academic Achievement
William Hardaway
School: Peninsula High School
Category: Academic Achievement
Indigo Clark
School: Peninsula High School
Category: Academic Achievement
Purab Saini
School: Gig Harbor High School
Category: Academic Achievement
Science & Technology Achievement
William Newberg
School: Gig Harbor High School
Category: Science & Technology Achievement
Sydney Pifer
School: Peninsula High School
Category: Science & Technology Achievement 
Athletic Achievement
Lauren Wittmers
School: Peninsula High School
Category: Athletic Achievement
Cole Rushforth
School: Gig Harbor High School
Category: Athletic Achievement
Connor Boman
School: Peninsula High School
Category: Athletic Achievement 
Shelby Stordahl
School: Gig Harbor High School
Category: Athletic Achievement